Partner Gwen Farrar
Queer Places:
188 Naish Court Extension, Bemerton Street, London N1, UK
Norah Blaney (16 July 1893 – 7 December 1983), born Norah Mignon Cordwell was a pianist, composer, comedienne and music hall performer. She recorded hundreds of songs between 1921 and 1935, many with her partner Gwen Farrar. Their duets, usually renditions of hits of the day, were often masterpieces of innuendo, Blaney taking the "female" role and Gwen the "male". Their partnership, professional and otherwise, ended in 1924, although they had several reunions.
Norah won a piano scholarship to the Royal Academy of Music at the age of 13 in 1906. At 17 she went to the Royal College of Music where composition was he second study.
She began the partnership with Gwen Farrar (1897-1944) when they met during World War I as members of one of Lena Ashwell's Concert Parties for Troops; Blaney played the piano and Farrar played the cello. In 1921, they appeared together at the Royal Variety Show at the London Hippodrome and toured widely in the UK.Producer André Charlot cast him in his revues 'Pot Luck', 'Rats!'and 'Yes!' at the Vaudeville Theatre and they made a huge hit in 'The Punch Bowl' at the Duke of York's Theatre in 1924.
In 1925 Florenz Ziegfeld picked Norah Blaney and Gwen Farrar to appear for him in New York, in an attempt to rival André Charlot's revue which starred Beatrice Lillie and Gertrude Lawrence.
Blaney & Farrar split up in America in 1926 and Norah and Gwen Farrar pursued separate careers until they reunited in 1930.
Norah played Huguette de Hamel in Rudolph Friml's operetta 'The Vagabond King' in the West End in 1927 then went on tour in 'Oh, Kay!'

Gwen and Norah

Gwen and Norah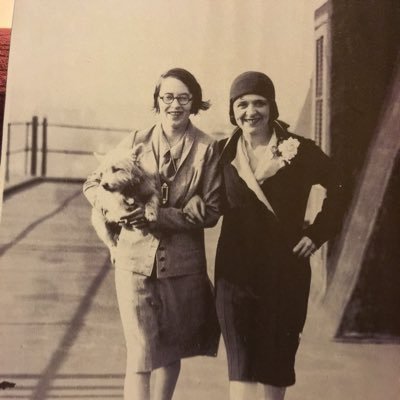 Norah Blaney and Basil Hughes
In 1932 she married surgeon Basil Hughes.
In her later career, Blaney appeared with the Royal Shakespeare Company and in a number of films and television programmes from 1956 to 1981, including Who Done It? (1956) and the soap opera Crossroads. Blaney died in 1983 at the age of 90.[1]
---
My published books:

---
https://en.wikipedia.org/wiki/Norah_Blaney