Queer Places:
Finocchio Club, 506 Broadway, San Francisco, CA 94133
Holy Cross Cemetery Yeadon, Delaware County, Pennsylvania, USA
Nicholas "Nicki" Gallucci (November 30, 1907 – October 22, 1995) began his career as a prima donna and tight rope walker for Barnum & Bailey. Billed as "The Singing Star of Finocchio's," his natural soprano voice earned him the label "Male Lily Pons." He was the only male coloratura soprano capable of reaching high D above middle C.
Nicki Gallucci was not only a noted operatic star, but his ultrafashionable gowns were the envy of many a feminine heart. In addition to Nicki, Finocchio's has Big Timers Ray Bourbon and Karyl Norman, and the regular cast of famed impersonators: Jackie Maye, Freddy Renault, Walter Hart, and Frank Doran. In Hollywood, South Florida there was the Ha Ha Ha Club. This club featured famous impersonators like "the boy soprano," Nicki Gallucci; Lester La Monte, billed as "the paper fashion star"; and the Dixie balladeer of "Come Along My Mandy," Johnny Mangum. These and other well known stars, such as Chuck Fontaine (the sophisticated "Aly with a Southern Flair"), performed at the club's famous Babe Baker's Revue.
Nicholas Gallucci was born in Philadelphia. In the 1940s he lived and worked in San Francisco. Gallucci moved to Boca Raton in 1989 from Westbury, NY. He was a member of the St. Jude Catholic Church in Boca Raton. He was a well known entertainer on the Vaudeville and night club circuit and also known for his high wire act with the circus.
He died at 87 on October 22, 1995 at Boca Raton Community Hospital.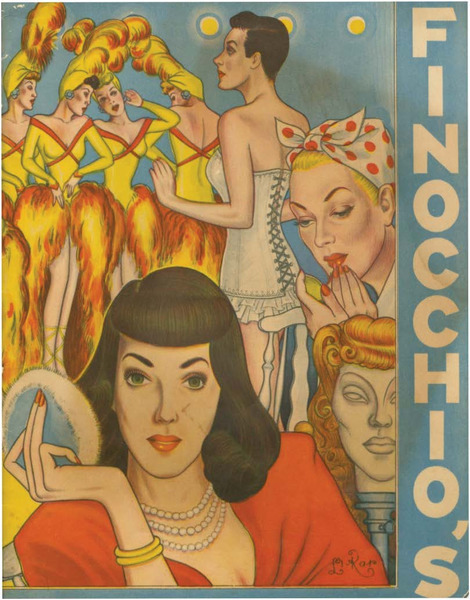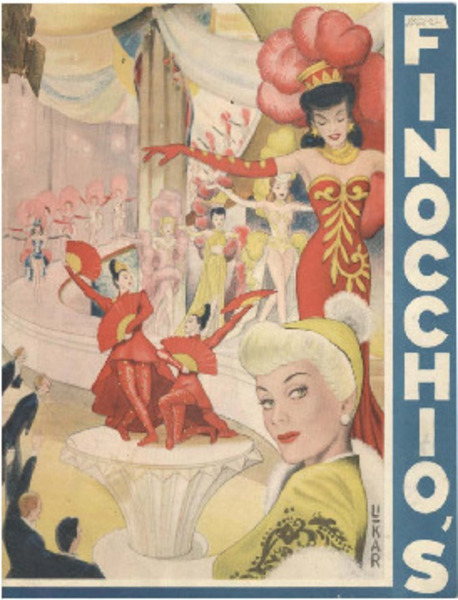 ---
My published books:

---
A Life Disturbed: My Pacific War Revisited Merrel D. Clubb, Jr. University of Washington Press, Jun 1, 2011
Rebels, Rubyfruit, and Rhinestones Queering Space in the Stonewall South By James Thomas Sears, Rita Mae Brown · 2001