Queer Places:
Ferncliff Cemetery, 280 Secor Rd, Hartsdale, NY 10530, Stati Uniti
Moss Hart (October 24, 1904 – December 20, 1961) was Gordon Merrick's lover during his Broadway years. He was an American playwright and theatre director.
Hart was born in New York City to Barnett Hart, a cigar maker, and Lillian Solomon.[1][2] He had a younger brother, Bernard.[3] The family grew up in relative poverty with his English-born Jewish immigrant parents in the Bronx and in Sea Gate, Brooklyn.[4]
Early on he had a strong relationship with his Aunt Kate, with whom he later lost contact due to a falling out between her and his parents, and Kate's weakening mental state. She piqued his interest in the theater and took him to see performances often. Hart even went so far as to create an "alternate ending" to her life in his book Act One. He writes that she died while he was working on out-of-town tryouts for The Beloved Bandit. Later, Kate became eccentric and then disturbed, vandalizing Hart's home, writing threatening letters and setting fires backstage during rehearsals for Jubilee. But his relationship with her was formative. He learned that the theater made possible "the art of being somebody else… not a scrawny boy with bad teeth, a funny name… and a mother who was a distant drudge."[5]
In 1947, as a member of the Dramatists Guild of America Hart served as the tenth elected Guild president. There he continued his work for advocacy as president for almost 10 years, until 1956 when Oscar Hammerstein II became his successor.
Hart married Kitty Carlisle on August 10, 1946; they had two children.[6] She was with him when he died. She was still working as a TV game show panelist and touring lecturer in 2001 and remained active until contracting pneumonia in late 2006. She died at the age of 96 on April 17, 2007.
Moss Hart died of a heart attack at the age of 57 on December 20, 1961, at his winter home in Palm Springs, California.[7] He was entombed in a crypt at Ferncliff Cemetery in Hartsdale, New York.[8]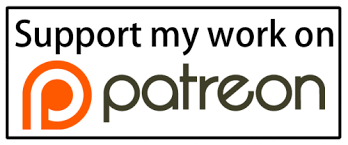 ---
https://en.wikipedia.org/queerplaces/images/Moss_Hart