Queer Places:
University of Oxford, Oxford, Oxfordshire OX1 3PA
13 Heath Mansions, Hampstead Grove, London NW3 6SL, UK
Mordaunt Shairp (13 March 1887 – 18 January 1939) was an English dramatist and screenwriter born at Totnes. In January 1933, Frank Vosper had a major role in a play called 'The Green Bay Tree' by Mordaunt Shairp. This was very controversial. Vosper, who was not openly gay, played a homosexual aristocrat who adopts a working-class boy and remodels him in his own image. Mordaunt Shairp was a schoolmaster who lived with his wife at 13 Heath Mansions in Hampstead and had taught at University College School in Frognal from 1920 to 1933 when he left to become a full time playwright. The title of 'The Green Bay Tree' is taken from Psalms 37:35. 'I have seen the wicked in great power, and spreading himself like a green bay tree'.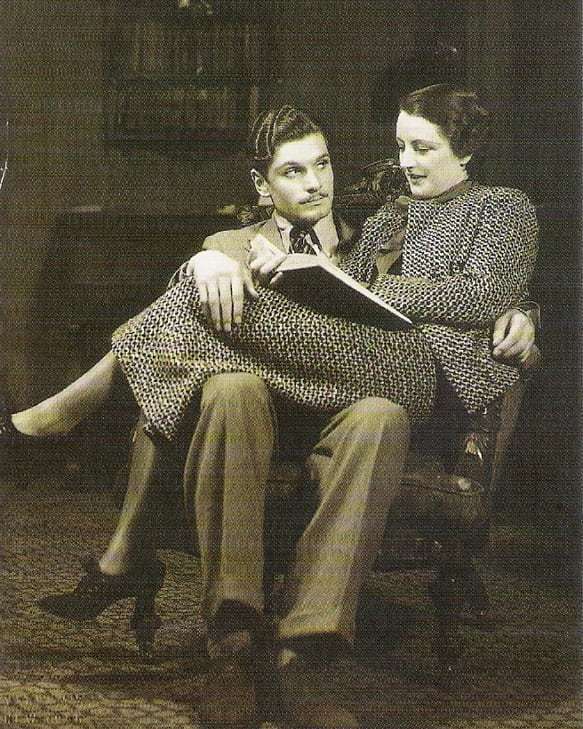 Laurence Olivier in The Green Bay Tree, 1933
Educated at St Paul's School, London, and Lincoln College, Oxford, Shairp spent much of his life as a schoolmaster in London and wrote many plays for pupils to perform.[1] His adult plays dealt with darker interpersonal relationships and The Green Bay Tree (premièred at St Martin's Theatre in London's West End on 25 January 1933 and also performed on Broadway) was originally controversial because of its gay subtext.[1][2] Shairp also spent a short spell in Hollywood as a screenwriter.[1] He died at Hastings.
---
My published books:


---