Queer Places:
Birthplace of Michelangelo Buonarroti Museum, Via Capoluogo, 1, 52033 Caprese Michelangelo AR
Casa Buonarroti, Via Ghibellina, 70, 50122 Firenze FI
St Croce, Piazza di Santa Croce, 16, 50122 Firenze FI, Italia
Michelangelo Buonarroti (1475–1564) was an Italian sculptor, painter, architect, and poet of the High Renaissance who exerted an unparalleled influence on the development of Western art. His partiality for young men was well known in his lifetime, but his sex life remained undisclosed; such a genius was allowed to be a law unto himself. After his death the fact itself was deliberately covered up and disguised, his love poems to Tommaso Cavalieri published, altered, as addressed to a woman.
It is impossible to know for certain whether Michelangelo had physical relationships (Condivi ascribed to him a "monk-like chastity"), but the nature of his sexuality is made apparent in his poetry. The longest sequence displaying a great romantic friendship, was written to Tommaso dei Cavalieri, who was 23 years old when Michelangelo met him in 1532, at the age of 57. Cavalieri remained devoted to Michelangelo until his death.
Michelangelo wrote poems to other men, Cecchino Bracci and the handsome models Gherardo Perini and Febo di Poggio, to whom he was generous with his presents. In 1542 Michelangelo met Cecchino dei Bracci who died only a year later, inspiring Michelangelo to write forty-eight funeral epigrams. The openly homoerotic nature of the poetry was a source of discomfort to later generations and it was not until John Addington Symonds translated them into English in 1893 that the original genders were restored.

Late in life, Michelangelo nurtured a great platonic love for the poet and noble widow Vittoria Colonna, whom he met in Rome in 1536 or 1538 and who was in her late forties at the time.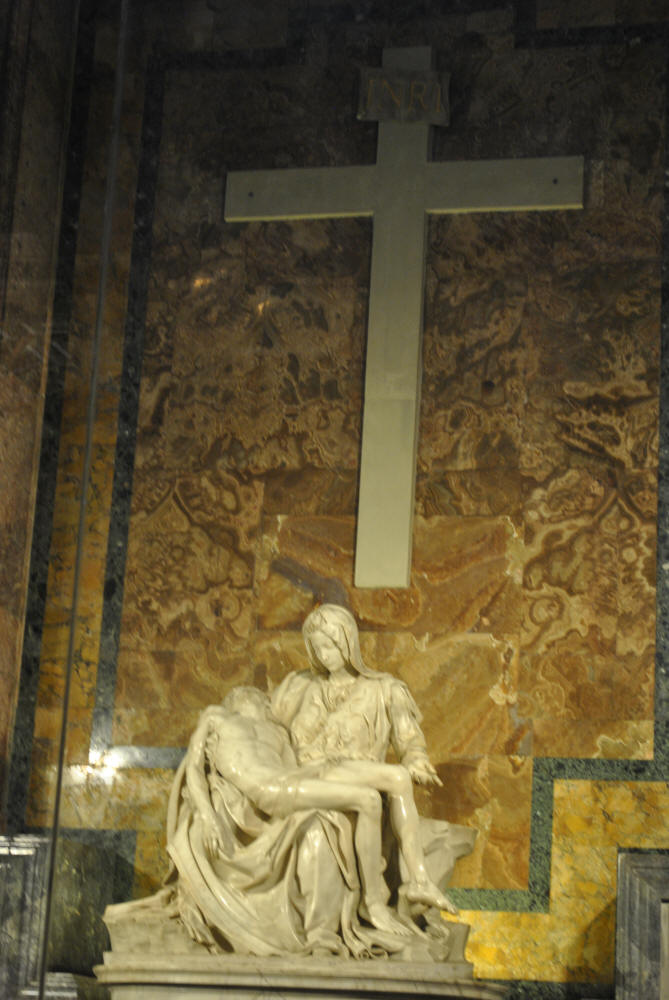 St Peter's Basilica, Rome
Michelangelo died in Rome in 1564, at the age of 88 (three weeks before his 89th birthday). His body was taken from Rome for interment at the Basilica of Santa Croce (Piazza di Santa Croce, 16, 50122 Firenze, Italy), fulfilling the maestro's last request to be buried in his beloved Florence.
---
My published books:


---
Homosexuals in History, A Study of Ambivalence in Society, Literature and the Arts, by A.L. Rowse, 1977