Partner Thomas Dozol
Queer Places:
533 Canal St, New York, NY 10013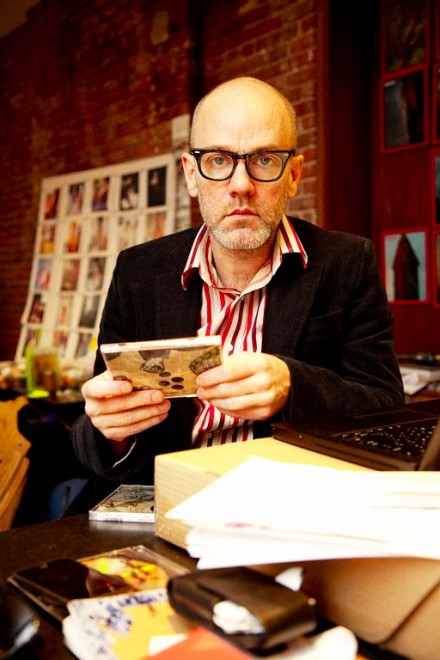 John Michael Stipe (born January 4, 1960) is an American singer-songwriter, best known as being the lead singer of the alternative rock band R.E.M. from their formation in 1980 until their dissolution in 2011.
Possessing a distinctive voice, Stipe has been noted for the "mumbling" style of his early career as well as for his social and political activism. He was in charge of R.E.M.'s visual aspect, often selecting album artwork and directing many of the band's music videos. Outside the music industry, he owns and runs two film production studios, C-00 and Single Cell Pictures.
As a member of R.E.M., Stipe was inducted into the Rock and Roll Hall of Fame in 2007. As a singer-songwriter, Stipe is considered to be an influence on a wide range of artists, including Kurt Cobain of Nirvana and Thom Yorke of Radiohead.[2] Bono of U2 described his voice as "extraordinary".[3][4]
In 1983, Stipe met fellow musician Natalie Merchant of the band 10,000 Maniacs; the two started a friendship, and eventually had a romantic relationship for a period of time.[37]
With the success of the albums Out of Time (1991) and Automatic for the People (1992), R.E.M. became mainstream music stars. Around 1992, rumors that Stipe had contracted HIV began to circulate. He responded with:
Not that I can tell. I wore a hat that said "White House Stop AIDS". I'm skinny. I've always been skinny, except in 1985 when I looked like Marlon Brando, the last time I shaved my head. I was really sick then. Eating potatoes. I think AIDS hysteria would obviously and naturally extend to people who are media figures and anybody of indecipherable or unpronounced sexuality. Anybody who looks gaunt, for whatever reason. Anybody who is associated, for whatever reason – whether it's a hat, or the way I carry myself – as being queer-friendly.
In 1994, with questions remaining, Stipe described himself as "an equal opportunity lech", and said he did not define himself as gay, straight, or bisexual, but that he was attracted to, and had relationships with, both men and women. In 1995, he appeared on the cover of Out magazine. Stipe described himself as a "queer artist" in Time in 2001 and revealed that he had been in a relationship with "an amazing man" for three years at that point.[39] Stipe reiterated this in a 2004 interview with Butt magazine. When asked if he ever declares himself as gay, Stipe stated, "I don't. I think there's a line drawn between gay and queer, and for me, queer describes something that's more inclusive of the grey areas."[40]
In 1999, author Douglas A. Martin published a novel, Outline of My Lover, in which the narrator has a six-year romantic relationship with the unnamed lead singer of a successful Athens, Georgia-based, rock band; the book was widely speculated, and later confirmed by its author, to have been a roman à clef based on a real relationship between Martin and Stipe.[41][42] The two had previously collaborated on two books, both in 1998: The Haiku Year (for which the two had both contributed haiku)[43] and Martin's book of poetry Servicing the Salamander (for which Stipe took the cover photograph).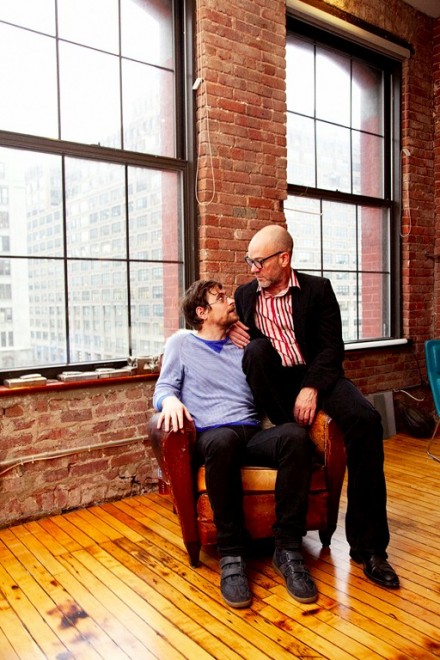 Stipe currently lives in a spacious Tribeca apartment with his partner, Thomas Dozol (born 1975), an art photographer.
---
My published books:

---
https://en.wikipedia.org/wiki/Michael_Stipe