Queer Places:
Codman-Davis House, 2145 Decatur Place NW, Washington, DC
Belleveu House, 304 Bellevue Ave, Newport, RI 02840
Harmony Grove Cemetery Salem, Essex County, Massachusetts, USA
Maxim Karolik (November 21, 1893 – December 20, 1963) was an opera singer for the Petrograd Grand Opera. He was an art collector and married into one of Boston, Massachusetts's wealthiest families.[1][2]
He was born on November 21, 1893 in Akkerman, Ukraine.[1]
He met Martha Catharine Codman in Washington, DC. They married on February 2, 1928 in the French Riviera.[3][2]
He made a hobby of collecting early American antiques and art.
Karolik was guided in his purchases by the Museum of Fine Arts, Boston, to which he later donated his collection. He was largely responsible for spurring interest in early 19th-century American art. In addition, Karolik purchased, for the Museum of Fine Arts, Boston, one well-known American textile, the Pictorial Quilt 1898 stitched by Harriet Powers (MFA accession no. 64.619).
Karolik recorded Russian Art Songs, thirty songs collected in a three-album set from Unicorn Records in Boston. A 48-page book that came with the album set included an introductory essay by Nicholas Slonimsky titled "Russian Music in Art Songs."
He donated his art collection in 1939 to the Museum of Fine Arts.[4]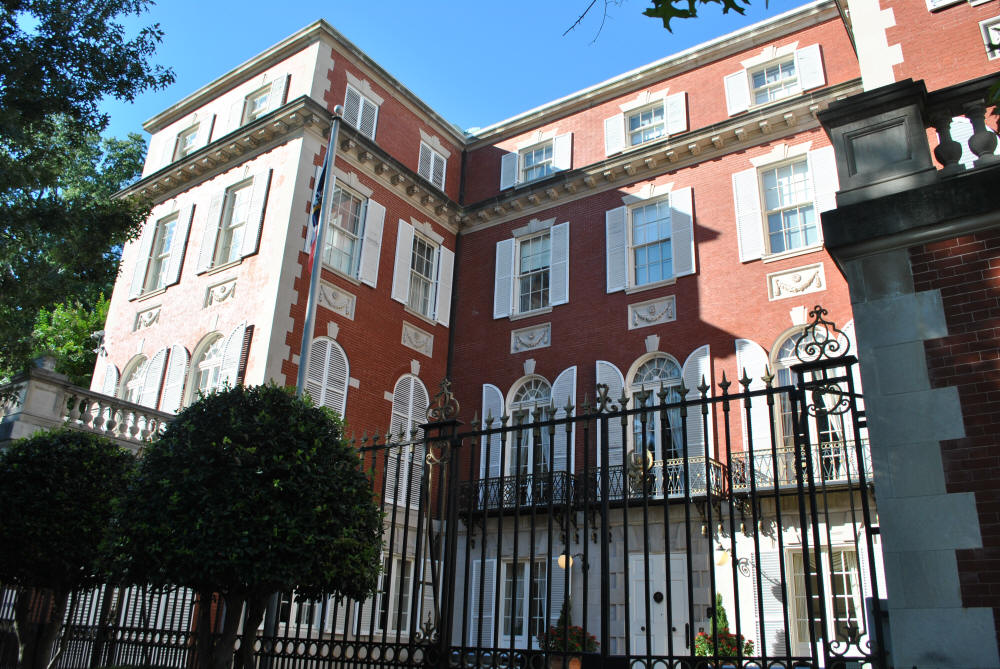 Codman-Davis House, 2145 Decatur Place NW, Washington, DC
His wife died in 1948.[2]
He traveled from his home in Newport, Rhode Island to Manhattan for a meeting. He died on December 20, 1963 at Trafalgar Hospital in Manhattan, New York City.[1]
---
My published books:


---
https://en.wikipedia.org/wiki/Maxim_Karolik