Queer Places:
Orange Hill Cemetery, 4900 E Chelsea St, Tampa, FL 33610, Stati Uniti
Robert Logan Carter was raised in Florida by his great-grandmother and then his grand-mother after his mother committed suicide when he was 3 months old. At 11 he discovered Marilyn Monroe. He neglected his school work:

"I wasn't meant to study arithmetic, and I wasn't meant to study history. I was meant to be a blonde!".
He ran away at 13 and became a kept boy, boy hooker and transy hooker in Hollywood. In 1971, booked on prostitution charges, he fled back to Tampa. He débuted in Florida's nightclubs as Roxanne Russell, working with Paul Wegman. He won the 1974 Miss Florida title.

Off-stage he was masculine. As did British impersonator David Dale, Logan made Charles Aznavor's 'What Makes a Man a Man?' his theme song, in which he stripped as female, and ended up as male. Filmmaker Derek Calderwood recorded the act as a 6-minute film, which later became a tool for classroom debates on what is gender.

Logan shot to fame as a drag performer, and also as a male model. In Manhattan, photographers would stop him on sight asking him to pose. In male clothes he posed for a punk-rock store. Italy's Harper's Bazaar and Mode International ran an avant-garde spread of Logan as both male and female.

His lover was Jack Nichols (1938 - 2005) gay activist and author of Men's Liberation, 1975.

Logan performed regularly at La Cage, in Hollywood. He was on the cover of The Advocate.

He had a small trans parts in Second Serve, 1968, Down On Us, 1984, and Love Streams, 1984. He played a wife on Repo Man, 1984, and a hooker in Hollywood Vice Squad, 1986. In 1985 he, and several other impersonators, did part of their stage act in the film Dream Boys Review.

Logan died of Aids at 33.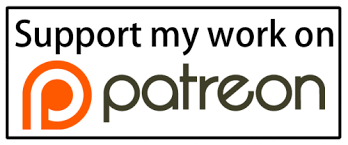 ---
https://zagria.blogspot.it/2014/04/logan-carter-1954-1988-model-performer.html#.WvGgLZfOPIU