Partner Felice Schragenheim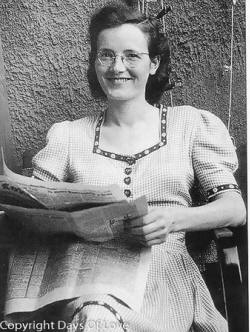 Charlotte Elisabeth "Lilly" Wust (November 1, 1913 – March 31, 2006) was a German housewife of a German banking accountant and soldier during World War II. She is known for her tragic love story involving a lesbian relationship with Felice Schragenheim. The story of the relationship between Schragenheim and Wust is portrayed in the 1999 film Aimée & Jaguar,[1] and in a book of the same name by Erica Fischer.[2]
---
My published books:


---
Färberböck, Max (Director) (1999). Aimée & Jaguar

(DVD)

(in German and English). Germany.
Fischer, Erica (1995). Aimée & Jaguar: A Love Story, Berlin 1943. Los Angeles: Alyson Publications, Inc. ISBN 978-1555834500.