Dame Laura Knight, (née Johnson), DBE RA RWS (4 August 1877 – 7 July 1970)[1] was the first woman Royal Academy member in 1936.
She was an English artist who worked in oils, watercolours, etching, engraving and drypoint. Knight was a painter in the figurative, realist tradition, who embraced English Impressionism. In her long career, Knight was among the most successful and popular painters in Britain. Her success in the male-dominated British art establishment paved the way for greater status and recognition for women artists.[2] In 1929 she was created a Dame, and in 1936 became the first woman elected to full membership of the Royal Academy. Her large retrospective exhibition at the Royal Academy in 1965 was the first for a woman. Knight was known for painting amidst the world of the theatre and ballet in London, and for being a war artist during the Second World War. She was also greatly interested in, and inspired by, marginalised communities and individuals, including Gypsies and circus performers.[2][3]

Self Portrait with Nude, 1913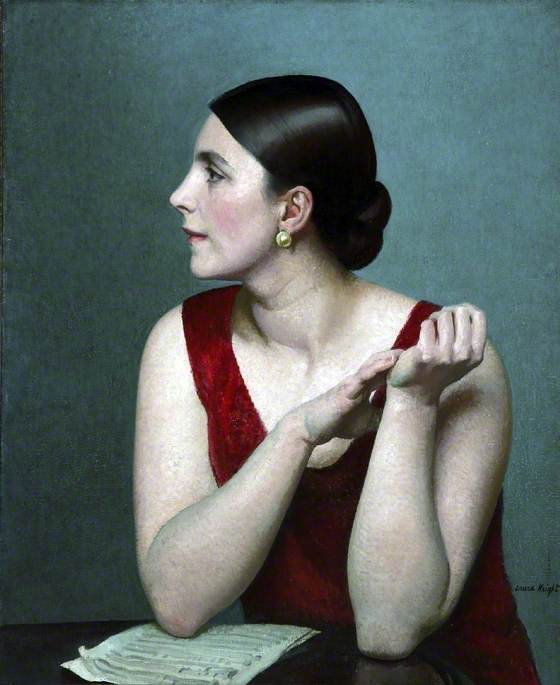 Ethel Bartlett (1896–1978) Laura Knight (1877–1970) Atkinson Art Gallery Collection

Miss Thompson (Miss Patricia Thompson) Laura Knight (1877–1970) Nottingham Castle Museum and Art Gallery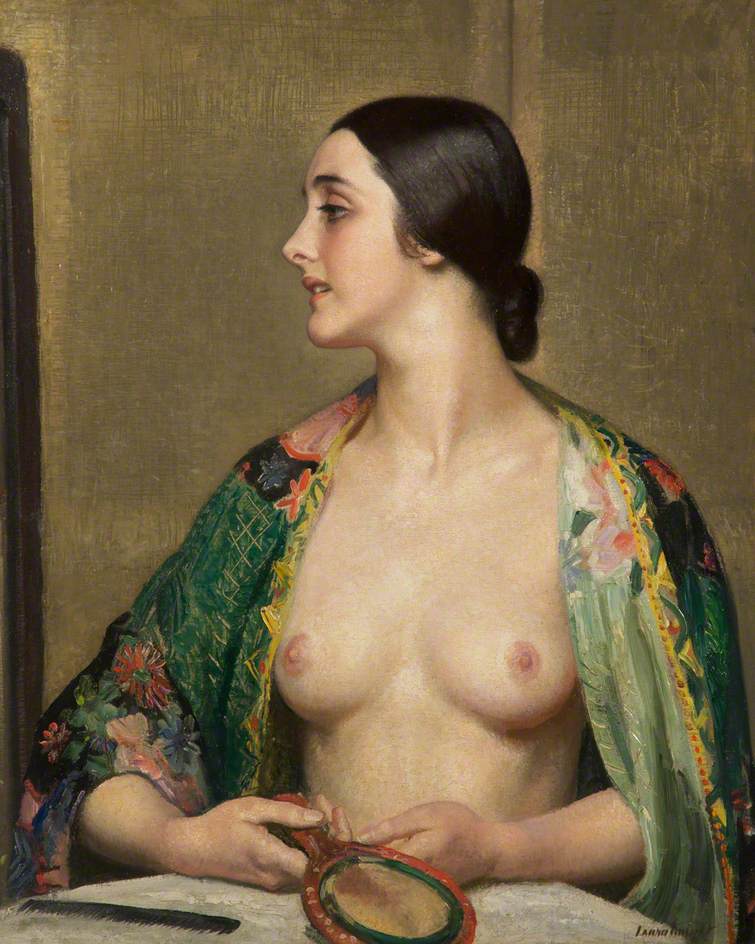 A Theatre Dressing Room Laura Knight (1877–1970) Gallery Oldham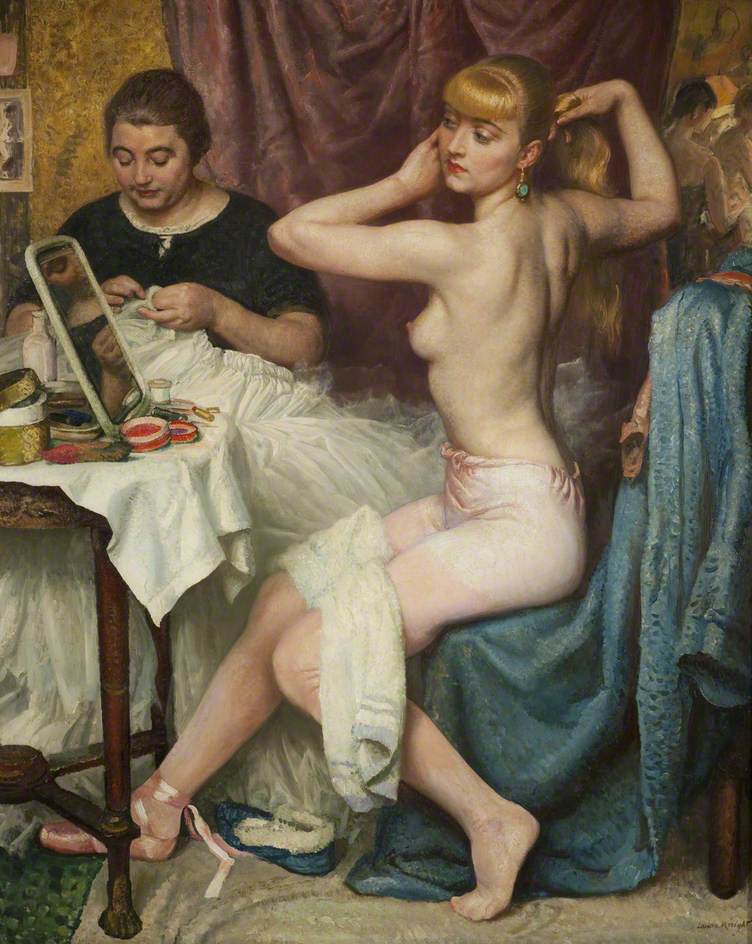 No. 1 Dressing Room Laura Knight (1877–1970) Grundy Art Gallery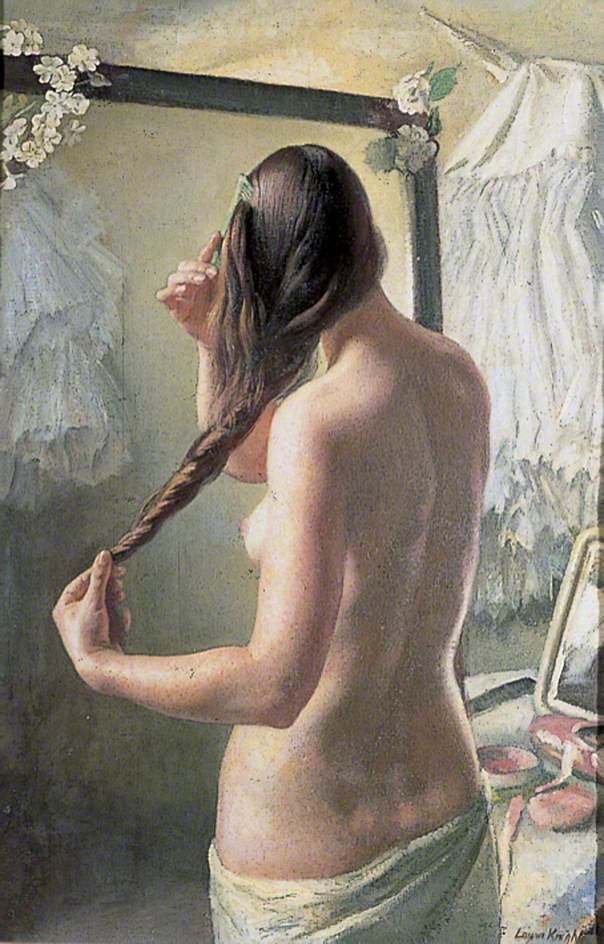 The Coil of Hair Laura Knight (1877–1970) Dover Collections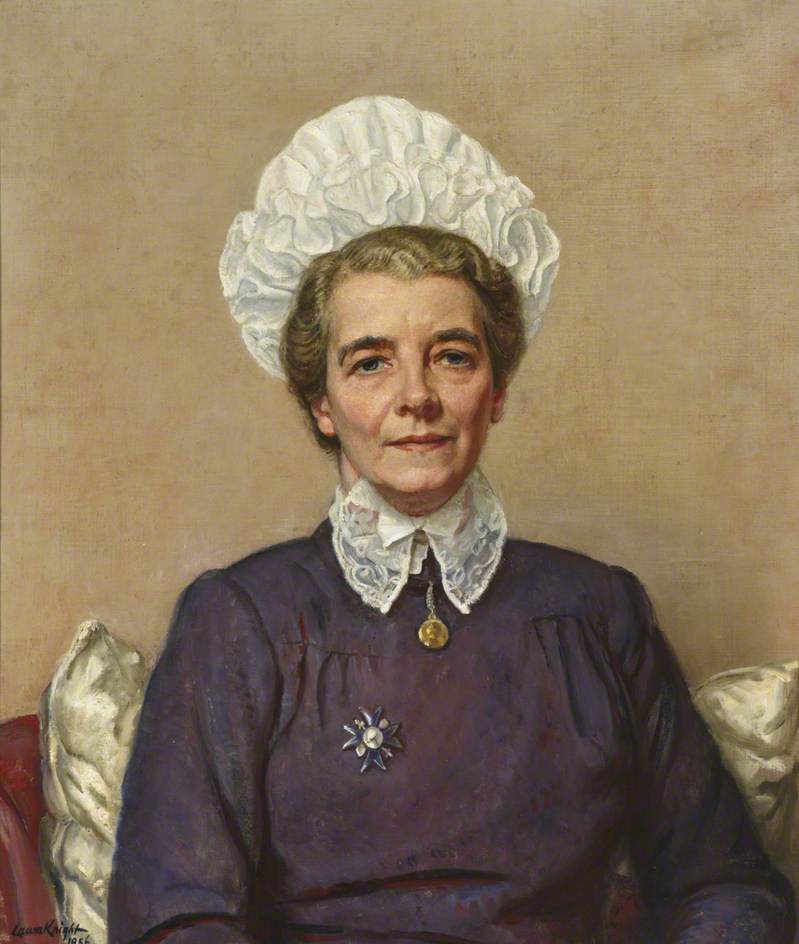 Miss Margaret Jane Smythe, OBE Laura Knight (1877–1970) St Thomas' Hospital, Guy's and St Thomas' Charity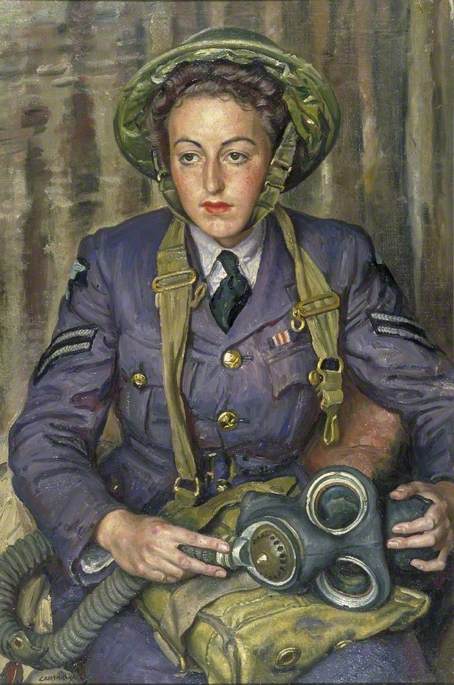 Corporal J. M. Robins, Women's Auxiliary Air Force Laura Knight (1877–1970) IWM (Imperial War Museums)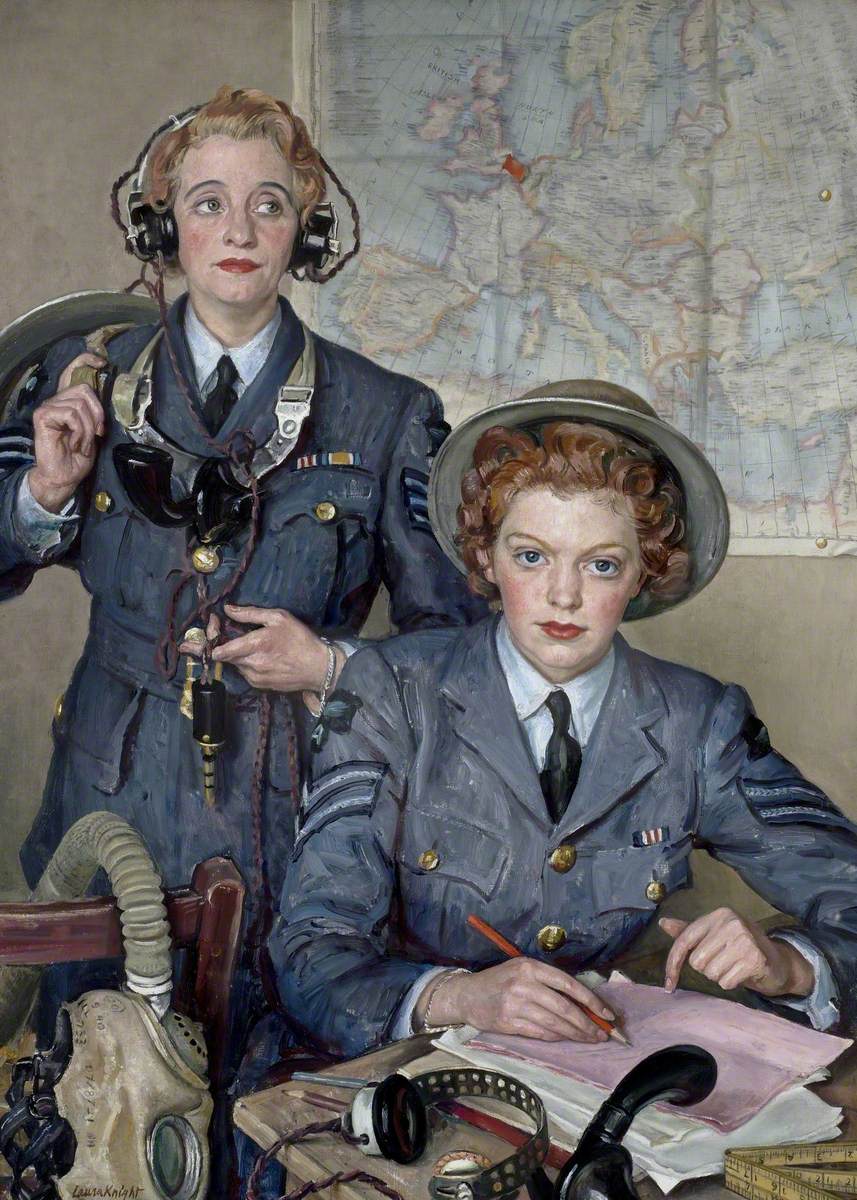 Assistant Section Leader E. Henderson, MM, and Sergeant H. Turner, MM, Women's Auxiliary Air Service Laura Knight (1877–1970) The Royal United Services Institute for Defence and Security Studies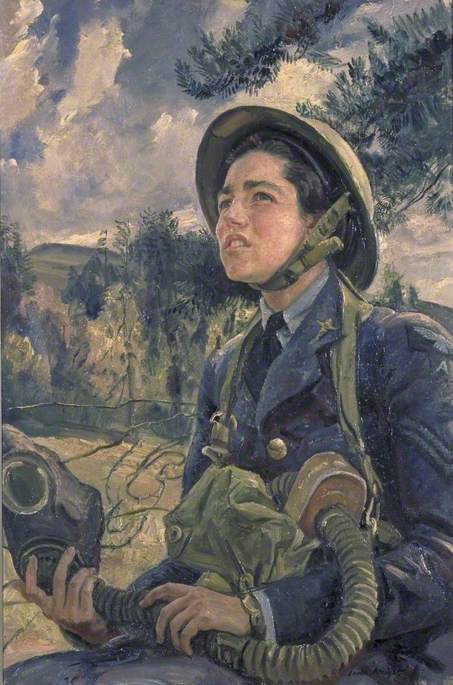 Corporal J. D. M. Pearson, GC, Women's Auxiliary Air Force Laura Knight (1877–1970) IWM (Imperial War Museums)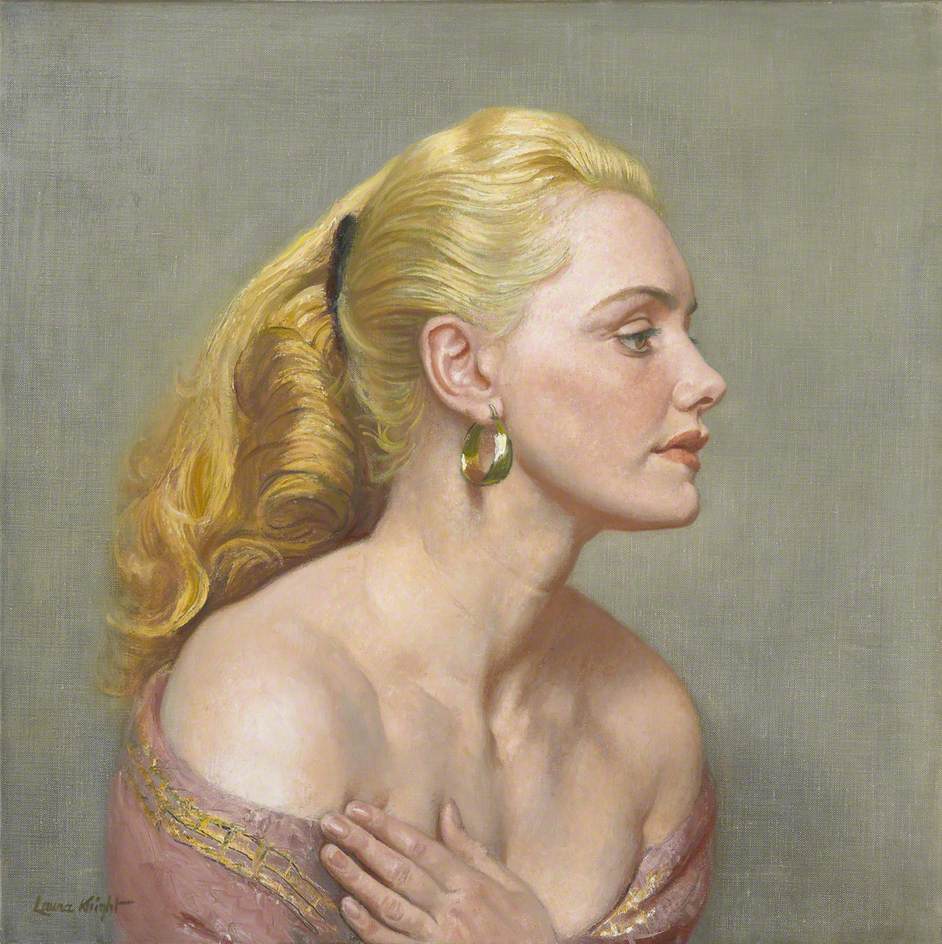 Joan Rhodes Laura Knight (1877–1970) Royal Academy of Arts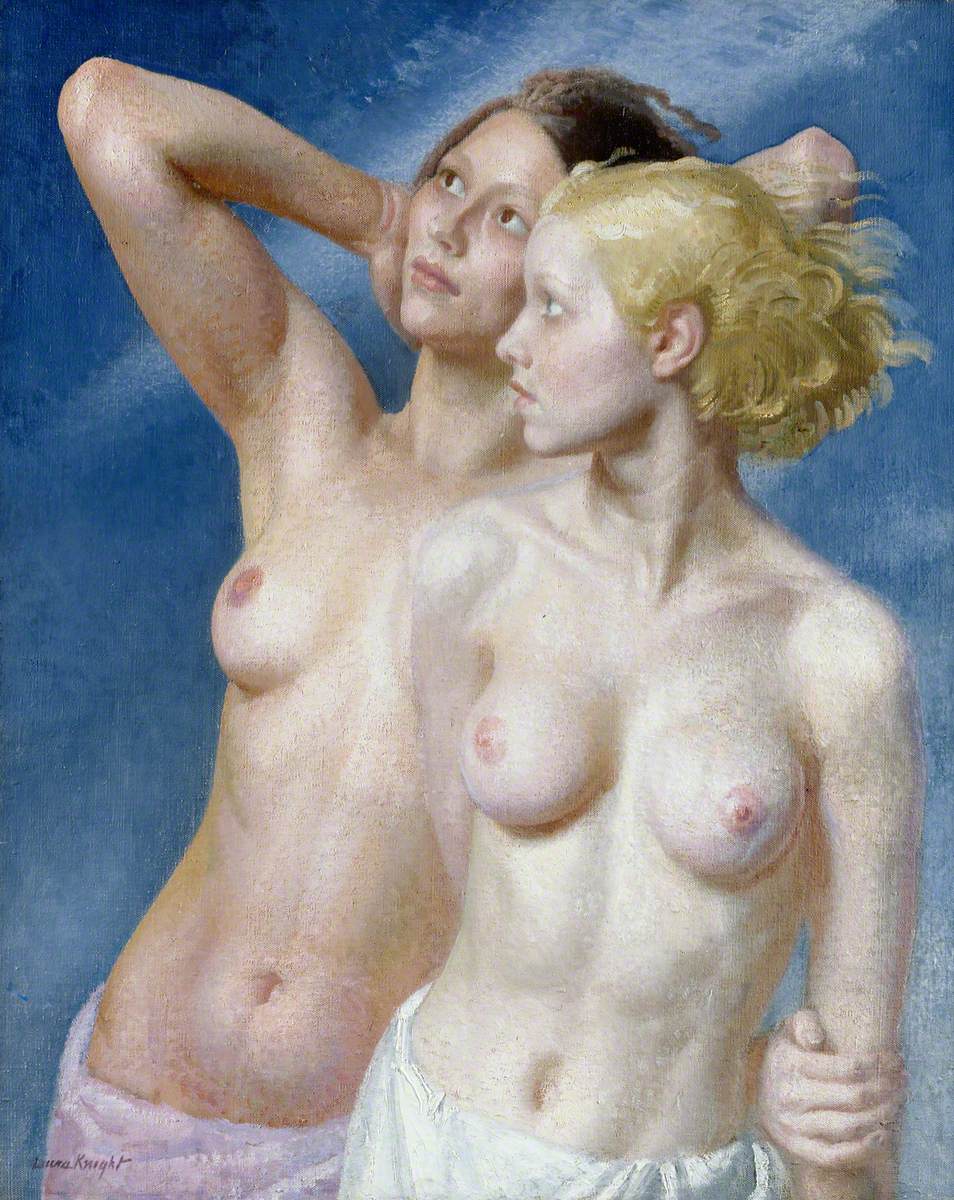 Dawn Laura Knight (1877–1970) Royal Academy of Arts
After the WWII Knight returned to her previous themes of the ballet, the circus and Gypsies, and continued to divide her time between London and Malvern.[3] In 1948 Knight painted backstage at the Shakespeare Memorial Theatre, mostly observing the work of the wardrobe department, still working under austerity restrictions.[11] The same year she painted a large group portrait of Princess Elizabeth and several civic dignitaries opening the new Broadgate Centre in Coventry. A period of illness affected her work on this commission, and, despite Knight's repainting large parts of the canvas, the finished painting was not well received.[11] A major exhibition of over eighty works by Knight was held at the Ian Nicol Gallery in Glasgow, in 1952.[2] The following year Knight returned to the theatre, painting and producing crayon studies, backstage at the Old Vic in London during the Birmingham Repertory Theatre's production of Henry IV, Part 1 & Part 2.[2] Throughout this period Knight continued to exhibit at the Royal Academy each year, most notably with a portrait of Jean Rhodes, a professional strong woman known as 'The Mighty Mannequin', which when shown in 1955 led to further portrait commissions for Knight. In 1956 Knight worked backstage at the Royal Opera House during performances and rehearsals by the Bolshoi Ballet. In 1961 Harold Knight died at Colwall; the couple had been married fifty-eight years. Knight's second autobiography, The Magic of a Line was published in 1965, to coincide with a major retrospective of her work at the Royal Academy. The exhibition, the first such for a woman at the Academy,[40] contained over 250 works, and was followed in 1968 and 1969 by further retrospective exhibitions at the Upper Grosvenor Galleries.[2] Knight died on 7 July 1970, aged 92, three days before a large exhibition of her work opened at the Nottingham Castle Art Gallery and Museum.[2]
---
My published books:

---