Queer Places:
Keno's 47 Club, 47 Golden Gate Ave, San Francisco, CA 94102
Le Boeuf, 545 Washington St, San Francisco, CA 94111
Nob Hill Club, 2223 Polk St, San Francisco, CA 94109
El Morocco, 1313 Broadway St, Fresno, CA 93721
Holy Cross Catholic Cemetery, 1500 Mission Rd, Colma, CA 94014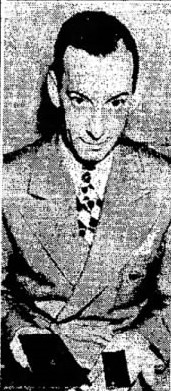 Keno Clark aka Joaquin Trucchi (May 22, 1897 - July 9, 1964) was a noted Vaudeville star of 1920s. Joaquin Trucchi, as Keno Clark, presented his vaudeville act before Europe's crowned heads in the 1920s and 1930s.
Trucchi was born in Stockon and moved to Fresno as a child. He started his entertainment career in Fresno's old Barton Opera House in 1915. After cutting his teeth on the Orpheum vaudeville circuit in New York, Clark moved to Europe in 1923 and paired up with the American singer Leo Deslys. Deslys, who had made a name for himself in Paris while performing at Harry's New York Bar, was described as a "soft-spoken, silken-voiced young southerner [whose] voice has a plaintive, appealing note—like the quivering lost cry in the night." During the 1920s Keno Clark was appearing in London and Paris and his fans included the then Prince of Wales, later Duke of Windsor. While singing at the Cafe de Paris in London in 1930, the pair caught the eye of the Duke of Windsor. As Clark recalls, "The head waiter came to us and asked if we knew who it was in the rear of the club who was shouting 'encore, encore.' The waiter was so excited he could hardly talk, but he finally managed to tell us it was his royal highness." A few nights later, the Duke "summoned" Deslys and Clark to his personal quarters at St. James Palace. Expecting to find a room full of guests, the two were instead greeted by the Duke of Windsor alone. The three men sang and partied until dawn, with champagne poured by servants. A week later, Keno Clark received a gold cigarette case as a gift from the duke. This relationship continued through the mid-1930s, when the duke was eventually accompanied by his wife, the Duchess of Windsor.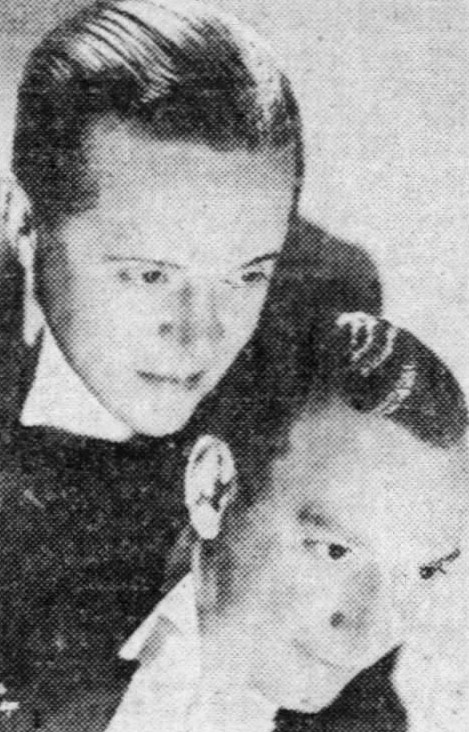 Keno Clark and Leo Deslys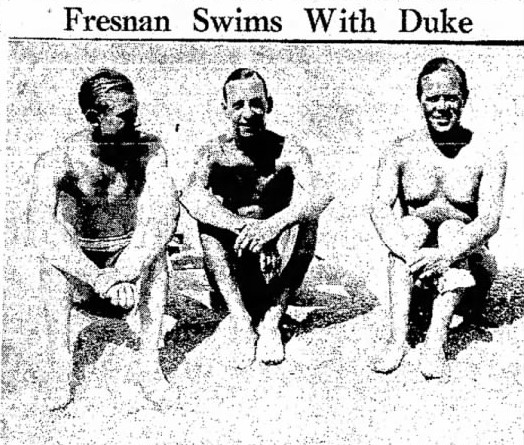 He recalled in an interview which appeared in The Bee in 1937 how the Prince of Wales frequently called on him to entertain for the Duchess of Windsor, then Mrs. Wallis Warfield Simpson, and other guests at royal parties, and how the prince frequently joined him in song. One of Trucchi's treasures was a photograph of himself, his singing partner and the , prince on the beach at Biarritz.
Deslys and Clark split up in the mid-1930s. Deslys continued to perform in New York while Clark returned to Fresno in 1936, where he owned and operated El Morocco, a nightclub on Broadway, until 1941. He then opened an underground gay nightclub at 47 Golden Gate Ave. in San Francisco, nicknamed Keno's 47 Club. Keno's was at the rear of the Crystal Bowl nightclub at 1032 Market St. Both clubs closed in 1956 when the Crystal Bowl's liquor license was revoked. Clark operated several other known LGBTQ nightclubs and restaurants in San Francisco, including Le Boeuf (545 Washington St.) and the Nob Hill Club (2223 Polk St.), purportedly one of the first gay bars on Polk Street.
He died in a San Francisco hospital after an illness of three months. He was buried in the Holy Cross Cemetery in San Francisco. His obituary in Town Talk, an early gay newsletter published in San Francisco, reads: "Known affectionately to his friends simply as 'Keno,' his professional background as an entertainer was far more extensive than most realized."
---
My published books:


---
The Fresno Bee The Republican Fresno, California 11 Jul 1964, Sat • Page 13