Queer Places:
Boru House, Mulgrave St, Limerick, V94 CDD7 Ireland
177 The St, Boughton-under-Blean, Faversham ME13 9ET, UK
Faversham cemetery, 1 Love Ln, Faversham ME13 8BJ, UK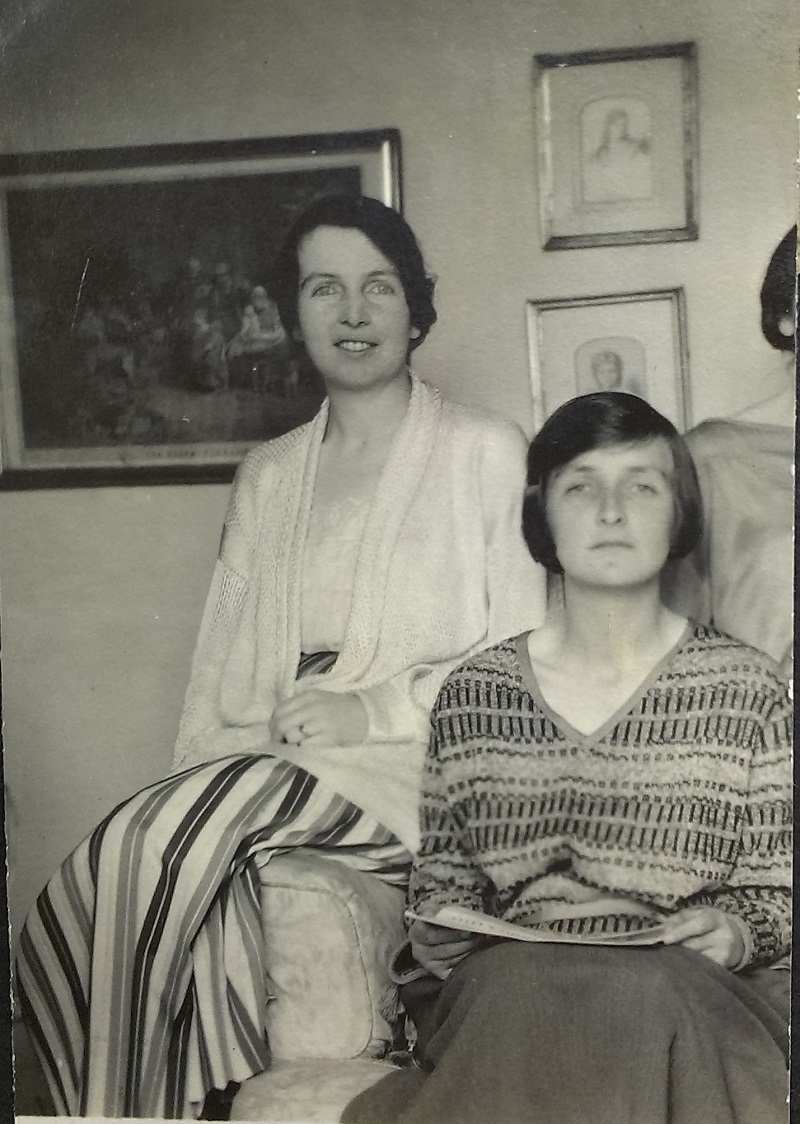 Kate O'Brien (3 December 1897 – 13 August 1974) was an Irish novelist and playwright.
Kathleen Mary Louise "Kate" O'Brien was born in Limerick City in 1897. Following the death of her mother when she was five, she became a boarder at Laurel Hill Convent. She graduated in English and French from the newly established University College, Dublin, and she then moved to London, where she worked as a teacher for a year.[1]
In 1922–23, she worked as a governess in the Basque Country, in the north of Spain, where she began to write fiction.[2] Upon her return to England, Kate O'Brien worked at the Manchester Guardian.[3] After the success of her play Distinguished Villa in 1926, she took to full-time writing and was awarded both the 1931 James Tait Black Prize and the Hawthornden Prize for her debut novel Without My Cloak. Kate O'Brien is best known for her 1934 novel The Ante-Room, her 1941 novel The Land of Spices, and the 1946 novel That Lady.[4]
Many of her books deal with issues of female agency and sexuality in ways that were new and radical at the time. Her 1936 novel, Mary Lavelle, was banned in Ireland and Spain, while The Land of Spices was banned in Ireland upon publication.[5] In addition to novels, she wrote plays, film scripts, short stories, essays, copious journalism, two biographical studies, and two very personal travelogues. Throughout her life, O'Brien felt a particular affinity with Spain—while her experiences in the Basque Country inspired Mary Lavelle, she also wrote a life of the Spanish mystic Teresa of Avila, and she used the relationship between the Spanish king Philip II and Maria de Mendoza to write the anti-fascist novel That Lady.[6]
O'Brien wrote a political travelogue, Farewell Spain, to gather support for the leftist cause in the Spanish Civil War, and it has been argued that she was close to anarchism in the 1930s.[2] A feminist, her novels promoted gender equality and were mostly protagonised by young women yearning for independence. Kate O'Brien's determination to encourage a greater understanding of sexual diversity — several of her books include positive gay/lesbian characters —, make her a pioneer in queer literary representation.[7] She was very critical of conservatism in Ireland, and by spearheading a challenge to the Irish Censorship Act, she helped bring to an end the cultural restrictions of the 1930s and 40s in the country.[8] She lived much of her life in England and died in Faversham, near Canterbury, in 1974.[4]
---
My published books:


---
https://en.wikipedia.org/wiki/Kate_O%27Brien_(novelist)