Partner Veniero Colasanti
Queer Places:
University of Oxford, Oxford, Oxfordshire OX1 3PA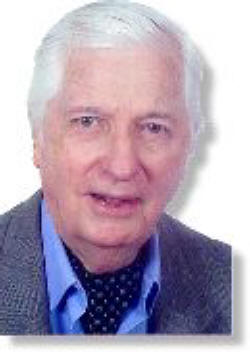 John Ralph Moore (January 20, 1924 - September 27, 2006), also known as Sir John Drake Moore, was an American stage and costume designer in film, opera and acting, who worked closely with his partner Veniero Colasanti for many years. Drake Moore made his home in Rome, Capri, and Lugano, Switzerland. The work of Broadway's gay and lesbian artistic community went on display in 2007 when the Leslie/Lohman Gay Art Foundation Gallery presents "StageStruck: The Magic of Theatre Design." The exhibit was conceived to highlight the achievements of gay and lesbian designers who work in conjunction with fellow gay and lesbian playwrights, directors, choreographers and composers. Original sketches, props, set pieces and models — some from private collections — represent the work of over 60 designers, including Colasanti & Moore.
John Drake Moore was born in Tryon, North Carolina. He was educated at his mother's knee, and at Oxford University. Harking back to the Drakes of Plymouth and the Moores of Ayrshire, from the branches of his familiy tree have hung brigand chiefs and pirates, although here and there amongst the foliage have blossomed men of sterner principle. A worthy example: in the eighteenth year of his reign King Henry IV, by his Letters patent, bearing date 9 July, appointed John Moore, Norroy, "chief Herald King of Arms of the north parts of his realm of England". Another ancestor, no less celebrated, tough of a different clay, stalked a larger stage: Sir Francis Drake, bounder of the Spanish Main, closet broker to a Queen, upstart hero in the First Battle of Britain. At the age of 7 John Drake-Moore began studying painting, under the direction of Georg Aid. At the age of 17 he began his university career, which however was interrupted by the call to arms in 1942, and until 1945 he fought on the European front, contributing to the liberation of the Dakau extermination camp.
After graduating from Oxford he moved to Rome to attend the Academy of Fine Arts. In those years he began his collaboration with Veniero Colasanti, which lasted until 1963, with whom he signed numerous sets for important films made in Cinecittà. He established himself as a costume designer in the world of cinema and theater, completing works such as El Cid, 55 days in Beijing, The fall of the Roman Empire and many others.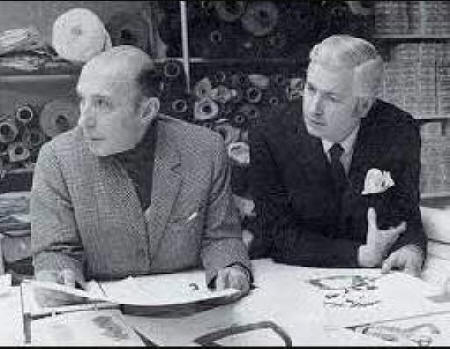 He was nominated for an Oscar in 1962 – together with Colasanti – in the category Best Production Design for the film El Cid. [1] He also equipped the films A Farewell to Arms, 55 Days at Peking, The Fall of the Roman Empire and Nina – Just a Matter of Time. In 1968, together with his partner, he was invited by the Salzburg Festival to design the set for Emilio de' Cavalieri's Rappresentatione di Anima, et di Corpo (1600); In 1973 followed the Jedermann, in 1978 Der Rosenkavalier. The Rappresentatione remained on the festival's programme until 1973, the Jedermann-Ausstattung was shown every year until 1989. In total, he and his partner equipped more than 100 operas, plays and ballets with costumes or were responsible for their equipment. Moore also worked as an author, so he wrote a novel about espionage and terror – From the Agency with Love.
Moving to Lugano, he found a new creative thrust and suggestion in the landscapes and naturalistic scenarios. In the early fifties John Drake Moore developed a personalised style based upon textured surfaces. Tempera was the medium employed. Represented here are such early works as Persephone, Lady and a Unicorn, Madonna, The Three Graces, Sea Anemone and others. He was fascinated by the techniques of glass blowing, expanding the expressive range of his artistic production. He published four novels ("Pink" in 1970, "The Judas Door" in 1991, "Heathen Earth" in 1995 and "From the Agency with love" in 2002), worked in major theaters in Europe, including La Scala di Milan. Moore also lent his work to the Teatro La Fenice in Venice, creating the sets "I Due Foscari", "The Daughter of the Regiment" and the Doge's Palace for "Otello".
In later years the Maestro returned his attention to the techniques of that earlier period. The pictures represent various personages seen trough the critical eye of the Maestro, a shade transgressive, or ironical, at times erotic.
Sir John Drake Moore died suddenly in Lugano on 27 September 2006. Shortly before his death he had started working on a new book about his military past on the European front between 1942 and 1945.
---
My published books:


---