Queer Places:
College of William & Mary, Sadler Center, 200 Stadium Dr, Williamsburg, VA 23185
University of Virginia, Charlottesville, VA
Swampscott Cemetery Swampscott, Essex County, Massachusetts, USA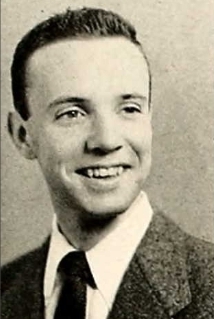 John Donovan (1928 - April 29, 1992) was an American writer of young adult literature.[1] He is best known for his 1969 novel I'll Get There. It Better Be Worth the Trip, the first known young adult novel to directly address the subject of homosexuality.[2]
Born in Lynn, Massachusetts, Donovan was educated at the College of William and Mary and the University of Virginia.[1] He worked for the copyright office of the Library of Congress before briefly joining St. Martin's Press.[1]
He published his first work as a writer, The Little Orange Book, in 1961.[3]
In 1967, he became executive director of the Children's Book Council,[1] a position he held until his death.[3] In this position, he actively advocated for literature that addressed real life issues faced by children and teenagers.[3]
His later children's and young adult books included Wild in the World, Good Old James and Family.[1] He also wrote two short plays, Damn You, Scarlett O'Hara and All My Pretty Ones, which were published in 1963 and staged off-Broadway in 1964 under the collective title Riverside Drive.[1] The play's staging at New York City's Theatre de Lys, starred Sylvia Sidney and Donald Woods.[3]
Donovan's longtime partner was Stanley Raiff, a theatre producer.[2] The couple lived in Manhattan.[1]
Donovan died on April 29, 1992 of cancer.[1] His niece Stacey Donovan was the executor of his estate, and was involved in the 2010 republication of I'll Get There.[2]
I'll Get There was the subject of an essay by Martin Wilson in the 2010 book The Lost Library: Gay Fiction Rediscovered.[4]
---
My published books:


---
https://en.wikipedia.org/wiki/John_Donovan_(writer)#References