Partner Mary Emma Woolley
Queer Places:
Mount Holyoke College, 50 College St, South Hadley, MA 01075, USA
Wellesley College, 106 Central St, Wellesley, MA 02481, Stati Uniti
Fleur De Lys, Fleur De Lys Way, Westport, NY 12993, Stati Uniti
Black River Cemetery, Westport, NY 12993, Stati Uniti
Jeannette Augustus Marks (August 16, 1875 – March 15, 1964) was an American professor at Mount Holyoke College.[1]
Born on August 16, 1875 in Chattanooga, Tennessee, her parents were Jeannette Holmes (née Colwell) and William Dennis Marks,[1] who was the president of the Philadelphia Edison Company, after working at University of Pennsylvania, where he taught engineering.[2]
Marks attended boarding schools in Europe the United States.[3] She then attended Dana Hall School and Wellesley College. She met Mary Emma Woolley, a Wellesley professor, with whom she entered into a relationship that lasted 50 years.[2][4] In 1900, she earned a Bachelor's degree and three years later she received her Masters'.[1]
From 1901 to 1939, Marks was at Mount Holyoke College, where she was a professor of English Literature.[1] She founded a lecture series to discuss modern literature at the college named the Play and Poetry Shop Talks, which featured established poets and authors.[3] She also founded the Laboratory Theatre in 1928, where she was its director until 1941.[1]
She was involved with the New York State branch of the National Woman's Party as a member and from 1942 to 1947 as its chairman.[1] She contributed with money to socialist causes and advocated for Eugene V. Debs and Nicola Sacco and Bartolomeo Vanzetti.[2]
She lived in Westport, New York with Woolley.[1] After Marks retired in 1941, the women spent the summers at the home of the Marks family, Fleur De Lys, on Lake Champlain. They lived there full-time from 1944, after Woolley suffered a stroke. Woolley died in 1947.[5] Marks died in Westport, New York on March 15, 1964, and is buried there at Hillside Cemetery.[1]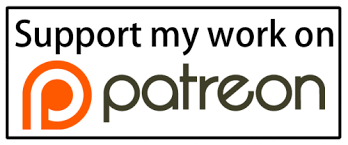 ---
"Marks, Jeannette Augustus, 1875-1964. Papers of Jeannette Augustus Marks, 1938-1959: A Finding Aid". OASIS, Harvard University. Retrieved

July 26,

2017.
"Mary Woolley & Jeannette Marks: Life, Love, & Letters". Digital Exhibits of the Archives and Special Collections, Mount Holyoke College. Retrieved

July 27,

2017.
"Jeannette Marks Papers, 1901-1947". Five College Archives and Manuscript Collections, Mount Holyoke College. Retrieved

July 26,

2017.
Lillian Faderman (2000). To Believe in Women: What Lesbians Have Done For America - A History. Houghton Mifflin Harcourt. p. 155.
Ann Karus Meeropol (30 January 2014). A Male President for Mount Holyoke College: The Failed Fight to Maintain Female Leadership, 1934–1937. McFarland. pp. 17, 187. ISBN 978-1-4766-0585-2.
"Jeannette Augustus Marks". Online books, University of Pennsylvania Library.