Queer Places:
Craigenputtock, Dumfries DG2 0UX, Regno Unito
Carlyle's House, Carlyle's House, Chelsea, London SW3, Regno Unito
Ecclefechan Churchyard, Ecclefechan, Lockerbie DG11, Regno Unito
Jane Welsh Carlyle (14 January 1801 – 21 April 1866, née Jane Baillie Welsh in Haddington Scotland) was the wife of essayist Thomas Carlyle.
Their long marriage was close but tempestuous, complicated by other relationships on both sides, though these appear to have been platonic, as their own was believed to have been. Jane had first been introduced to Thomas by her tutor, who was in love with her but unable to break his engagement. Her closest romantic relationship seems to have been with Geraldine Jewsbury, though she resented Jewsbury's free love life. Jane's many passionate letters to her caught the interest of Virginia Woolf.
Jane had a long lasting relationship (1840-1866) with fellow writer Geraldine Jewsbury. The two women first met when Thomas invited Geraldine to Cheyne Row, where Thomas and Jane lived. Geraldine had written to Thomas prior to the invitation admiring his work and also expressing her religious doubt. Geraldine was going through a depressive time, but she also contacted Thomas in the hopes of entering the literary realm in England. When Geraldine and Jane met, their friendship turned out to be more of a romantic relationship. It is evident both women had feelings for each other, but there is no evidence of them being lesbian lovers. Jane always remained dutiful to her husband and neither had acted upon any romantic feelings. This caused a lot of jealousy between the two women as Jane always remained married to Thomas and Geraldine had lovers of her own. However, they both had passionate feelings towards one another and that passion is expressed in their many letters to one another.
They often had disagreements about common social issues of the era such as the place of men in women's lives and the purpose of women in general. Geraldine wasn't opposed to marriage, but she thought man and woman should be equal in marriage; she didn't witness that with Jane and Thomas. Jane often tried to set up Geraldine with suitable bachelors in London. However, none of them stuck (Geraldine never married).
When they were on good terms, Jane helped Geraldine with many of her literary works. Jane helped edit two of Geraldine's most popular novels, Zoe: the History of Two Lives and The Half Sisters. Jane was often burdened with the work, however, and also showed some jealousy over Geraldine's literary success. She had trouble accepting how sociable Geraldine was and how many more friends she had as well.
In 1857 Geraldine became romantically involved with Walter Mantell. The two women became very distant from one another and when they did write letters to each other, they were fighting.
Towards the end of her life Jane was very ill. Geraldine would spend time taking care of her friend and liked feeling needed by her. When Jane was feeling better, however, she would turn to Thomas instead. Geraldine was often jealous of that fact.
These two women had a very interesting relationship from a romantic, literary, and friendly perspective. Virginia Woolf based an article in the Times Literary Supplement on Geraldine's letters to Jane Carlyle. Their passionate relationship was recognized among their literary peers despite the ups and downs of their friendship.[2][3][4]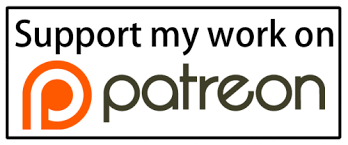 ---
https://en.wikipedia.org/queerplaces/images/Jane_Welsh_Carlyle#References