Queer Places:
Woolworth Building, 233 Broadway, New York, NY 10007
6 E 80th St, New York, NY 10075
Cielito Lindo, 122 Kings Rd, Palm Beach, FL 33480
Woodlawn Cemetery, 4199 Webster Ave, Bronx, NY 10470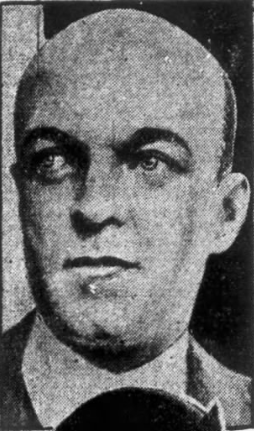 James Paul Donahue (June 26, 1884 – April 23, 1931), a stock broker, was the scion of an Irish American family and a bisexual man.
Donahue's father, Patrick Donahue, ran the Retail Butchers' Fat Rendering Company. In 1912 he married the more prominent Jessie May Woolworth (1886-1971), one of the three daughters of Frank Winfield Woolworth, founder of the Woolworth retail chain. They had two sons, James Paul "Jimmy" Donahue Jr. (1915–1966), a gay New York City socialite, and Woolworth Donahue (1913-1972).
Donahue gambled away millions (Jessie had given him $5,000,000 as a wedding present) and he apparently stole $683.000 in jewerly from his wife.
In 1931 he killed himself with poison by bichloride of mercury tablets while his two sons were in the house. He had been having dinner with two intimate friends, Milton Dorland Doyle, a stock broker (47 East 61st street) and Gordon Sarre (866 Lexington Avenue). After dinner they played cards and then Donahue closed himself in the bathroom; when he exited he said, "Well, I've done it."
---
My published books:


---
https://observer.com/2001/03/duke-duchess-and-jimmy-d-question-time-for-the-windsors/