Partner Joe Campbell, Galen "Jack" McKinley
Queer Places:
Bay Shore High School, 155 Third Ave, Bay Shore, NY 11706, Stati Uniti
University at Albany, 1400 Washington Ave, Albany, NY 12222, Stati Uniti
360 Central Park West, New York, NY 10025
Castro Camera, 575 Castro St, San Francisco, CA 94114, Stati Uniti
Neptune Society Columbarium, 1 Loraine Ct, San Francisco, CA 94118, Stati Uniti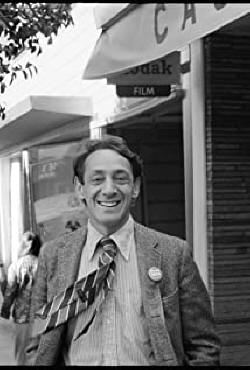 Harvey Bernard Milk (May 22, 1930 – November 27, 1978) was an American politician and the first openly gay elected official in the history of California, where he was elected to the San Francisco Board of Supervisors. Although he was the most pro-LGBT politician in the United States at the time, politics and activism were not his early interests; he was neither open about his sexuality nor civically active until he was 40, after his experiences in the counterculture movement of the 1960s.
Harvey Bernard Milk was born in Woodmere, NY, and growing up would frequently visit NYC. He began to lead an active gay life by age 14, and in 1947 was arrested for cruising in Central Park. In 1951, Milk joined the Navy but was forced to resign 4 years later, given an other than honorable discharge because he was gay. In the summer of 1956, Milk rented an apartment in Rego Park, Queens, and met Joe Campbell at Riis Park Beach. A few weeks later, Campbell moved into Milk's apartment and they began a 6-year relationship. Then in 1958, Milk and Campbell rented an apartment together here at 360 Central Park West, with Milk working for an insurance company and Campbell gilding furniture. Campbell decorated the apartment in late-1950s splendor. After their 6-year relationship ended in late 1962, Campbell moved out and became part of the Andy Warhol crowd. He played the Sugar Plum Fairy in Warhol's film, My Hustler (1965), a character later referenced in Lou Reed's 1972 song Walk on the Wild Side. He also moved to the SF Bay Area in 1968 and eventually lived with Stanley Jensen, his partner of 24 years, until his death in 2005. Milk remained in the apartment until 1963, and eventually rented another apartment near the park before moving to Greenwich Village with Galen "Jack" McKinley, who worked in theater.
Hair brought Milk to San Francisco. When Tom O'Horgan hired boyfriend Galen "Jack" McKinley, whom Milk had poached from O'Horgan years earlier, to work on the San Francisco production of the Broadway smash in 1969, Milk went with him. His relationship with McKinley ended for good there, but Milk again fell in love with San Francisco.
Milk lived in San Francisco from 1969 to 1971, before briefly returning to NYC to assist his friend Tom O'Horgan with musical productions on Broadway. In 1972, Milk moved back to San Francisco Milk moved to the Castro District of San Francisco amid a migration of gay and bisexual men. He took advantage of the growing political and economic power of the neighborhood to promote his interests and unsuccessfully ran three times for political office. Milk's theatrical campaigns earned him increasing popularity, and in 1977 he won a seat as a city supervisor. His election was made possible by a key component of a shift in San Francisco politics.
Milk served almost eleven months in office and was responsible for passing a stringent gay rights ordinance for San Francisco. On November 27, 1978, Milk and Mayor George Moscone were assassinated by Dan White, who was another city supervisor. White had recently resigned to pursue a private business enterprise, but that endeavor eventually failed and he sought to get his old job back. White was sentenced to seven years in prison for manslaughter, which was later reduced to five years. He was released in 1983 and committed suicide by carbon monoxide inhalation two years later.
Despite his short career in politics, Milk became an icon in San Francisco and a martyr in the gay community.[note 1] In 2002, Milk was called "the most famous and most significantly open LGBT official ever elected in the United States".[2] Anne Kronenberg, his final campaign manager, wrote of him: "What set Harvey apart from you or me was that he was a visionary. He imagined a righteous world inside his head and then he set about to create it for real, for all of us."[3] Milk was posthumously awarded the Presidential Medal of Freedom in 2009.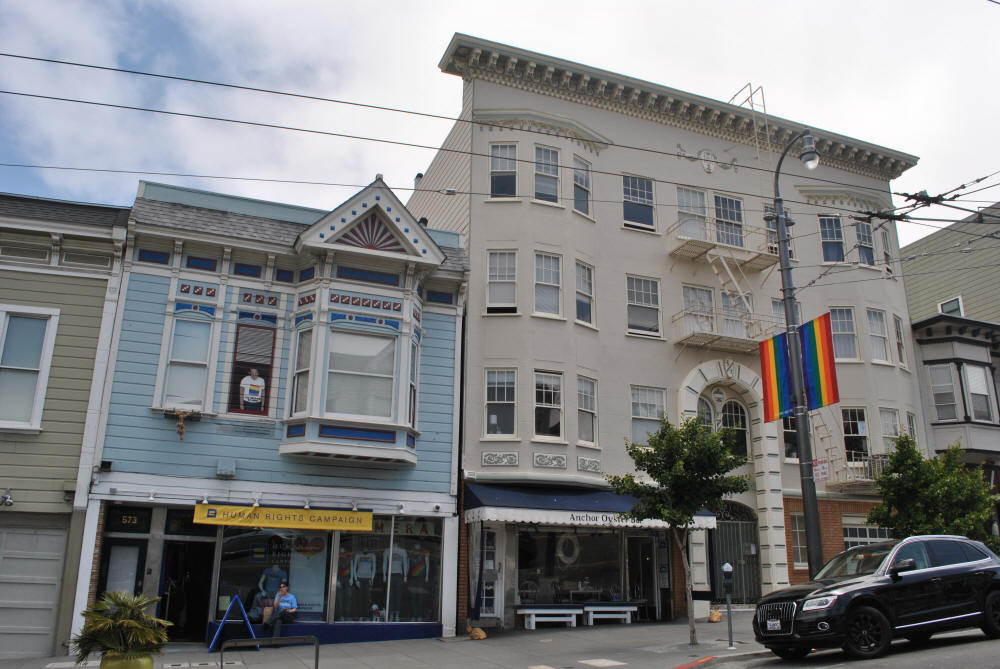 Castro Camera, 575 Castro St, San Francisco, CA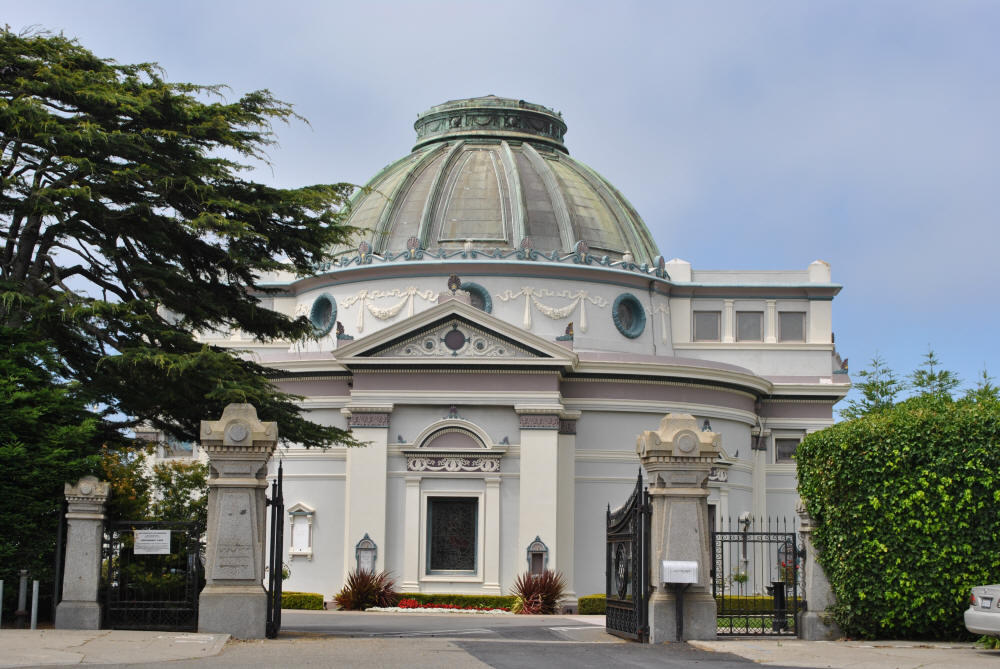 The Neptune Society Columbarium, San Francisco, CA
---
My published books:


---
https://en.wikipedia.org/wiki/Harvey_Milk
Dictionnaire historique des homosexuel.le.s célèbres – October 19, 2017 French Edition by Michel Larivière