Queer Places:
2950 Gilbert Ave, Cincinnati, OH 45206, Stati Uniti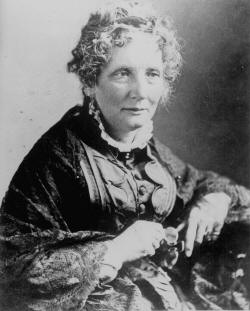 Harriet Elisabeth Beecher Stowe (June 14, 1811 – July 1, 1896) was an American abolitionist and author. She came from the Beecher family, a famous religious family, and is best known for her novel Uncle Tom's Cabin (1852), which depicts the harsh conditions for enslaved African Americans. The book reached millions as a novel and play, and became influential in the United States and Great Britain, energizing anti-slavery forces in the American North, while provoking widespread anger in the South. Stowe wrote 30 books, including novels, three travel memoirs, and collections of articles and letters. She was influential for both her writings and her public stances on social issues of the day.
Multiple landmarks are dedicated to the memory of Harriet Beecher Stowe, and are located in several states including Ohio, Florida, Maine and Connecticut. The locations of these landmarks represent various periods of her life such as her father's house where she grew up, and where she wrote her most famous work.
The Harriet Beecher Stowe House in Cincinnati, Ohio, is the former home of her father Lyman Beecher on the former campus of the Lane Seminary. Her father was a preacher who was greatly affected by the pro-slavery Cincinnati Riots of 1836. Harriet Beecher Stowe lived here until her marriage. It is open to the public and operated as a historical and cultural site, focusing on Harriet Beecher Stowe, the Lane Seminary and the Underground Railroad. The site also presents African-American history.[30]
---
My published books:


---
https://en.wikipedia.org/wiki/Harriet_Beecher_Stowe