Queer Places:
Assistens Cemetery Copenhagen, Kobenhavns Kommune, Hovedstaden, Denmark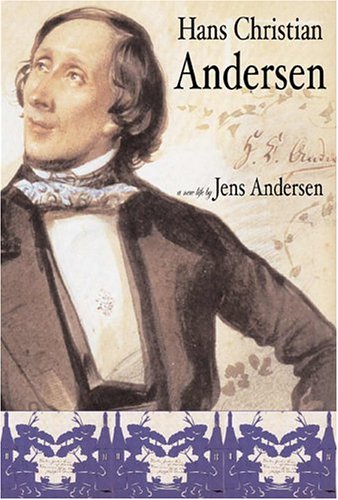 Hans Christian Andersen, often referred to in Scandinavia as H. C. Andersen (2 April 1805 – 4 August 1875), was a Danish author. Although a prolific writer of plays, travelogues, novels and poems, Andersen is best remembered for his fairy tales. Andersen's popularity is not limited to children: his stories express themes that transcend age and nationality. Hans Christian Andersen's infatuation with his friend Edvard Collin lasted for years and never reached a happy resolution. When Collin told him to stop using the intimate 'Du' form, Andersen declared his love instead for Collin's sister and pretended to be a new man: I do not think that I am as passionate and soft as I used to be – that was a mistake and has been corrected. I wonder whether you will like me better? Collin made a concession by offering to play an occasional game of chess, then closed the door for ever by getting married.
Andersen's fairy tales, of which no fewer than 3381 works[1] have been translated into more than 125 languages,[2] have become culturally embedded in the West's collective consciousness, readily accessible to children, but presenting lessons of virtue and resilience in the face of adversity for mature readers as well.[3] Some of his most famous fairy tales include "The Emperor's New Clothes", "The Little Mermaid", "The Nightingale", "The Snow Queen", "The Ugly Duckling", "Thumbelina", and many others. His stories have inspired ballets, plays, and animated and live-action films.[4] One of Copenhagen's widest and busiest boulevards is labeled "H.C. Andersens Boulevard".[5]
In Andersen's early life, his private journal records his refusal to have sexual relations.[22][23]
Andersen often fell in love with unattainable women, and many of his stories are interpreted as references.[24] At one point, he wrote in his diary: "Almighty God, thee only have I; thou steerest my fate, I must give myself up to thee! Give me a livelihood! Give me a bride! My blood wants love, as my heart does!"[25] A girl named Riborg Voigt was the unrequited love of Andersen's youth. A small pouch containing a long letter from Voigt was found on Andersen's chest when he died, several decades after he first fell in love with her, and after he supposedly fell in love with others. Other disappointments in love included Sophie Ørsted, the daughter of the physicist Hans Christian Ørsted and Louise Collin, the youngest daughter of his benefactor Jonas Collin. One of his stories, "The Nightingale", was written as an expression of his passion for Jenny Lind and became the inspiration for her nickname, the "Swedish Nightingale".[26] Andersen was often shy around women and had extreme difficulty in proposing to Lind. When Lind was boarding a train to go to an opera concert, Andersen gave Lind a letter of proposal. Her feelings towards him were not the same; she saw him as a brother, writing to him in 1844: "farewell ... God bless and protect my brother is the sincere wish of his affectionate sister, Jenny".[27]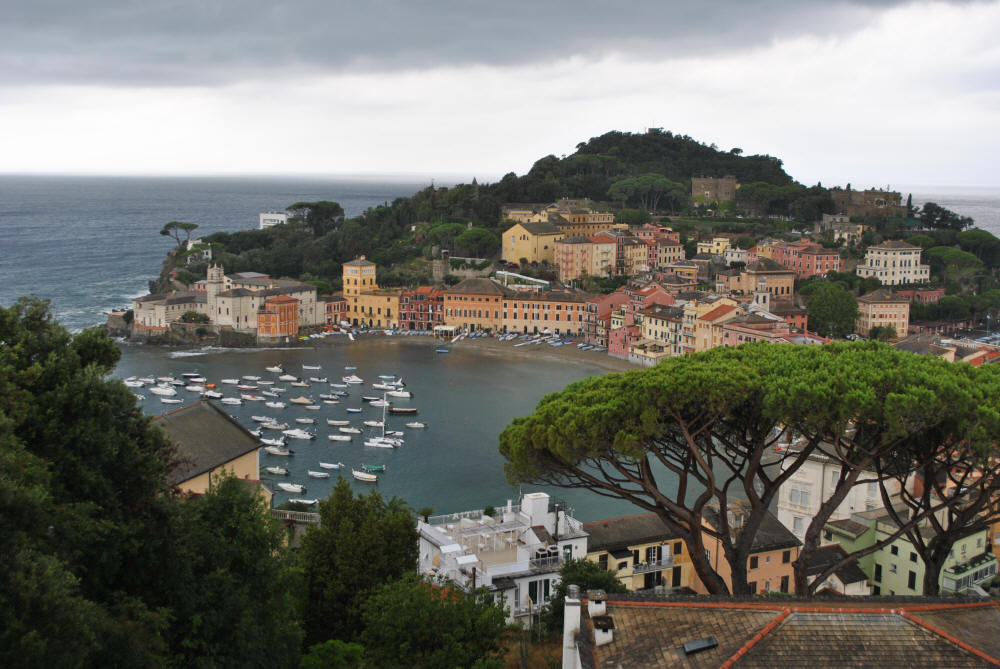 Baia delle Fate, Sestri Levante
Andersen certainly experienced same-sex love as well: he wrote to Edvard Collin:[28] "I languish for you as for a pretty Calabrian wench ... my sentiments for you are those of a woman. The femininity of my nature and our friendship must remain a mystery."[29] Collin, who preferred women, wrote in his own memoir: "I found myself unable to respond to this love, and this caused the author much suffering." Likewise, the infatuations of the author for the Danish dancer Harald Scharff[30] and Carl Alexander, the young hereditary duke of Saxe-Weimar-Eisenach,[31] did not result in any relationships.
According to Anne Klara Bom and Anya Aarenstrup from the H. C. Andersen Centre of University of Southern Denmark, "To conclude, it is correct to point to the very ambivalent (and also very traumatic) elements in Andersen's emotional life concerning the sexual sphere, but it is decidedly just as wrong to describe him as homosexual and maintain that he had physical relationships with men. He did not. Indeed that would have been entirely contrary to his moral and religious ideas, aspects that are quite outside the field of vision of Wullschlager and her like."[32] Many instead believe that rather than being heterosexual or homosexual, Andersen had romantic feelings for both genders but probably remained celibate his whole life.
In the spring of 1872, Andersen fell out of his bed and was severely hurt; he never fully recovered from the resultant injuries. Soon afterward, he started to show signs of liver cancer.[33]
He died on 4 August 1875, in a house called Rolighed (literally: calmness), near Copenhagen, the home of his close friends, the banker Moritz Melchior and his wife.[33] Shortly before his death, Andersen had consulted a composer about the music for his funeral, saying: "Most of the people who will walk after me will be children, so make the beat keep time with little steps."[33] His body was interred in the Assistens Kirkegård in the Nørrebro area of Copenhagen, in the family plot of the Collins. However in 1914 the stone was moved to another cemetery (today known as "Frederiksbergs ældre kirkegaard"), where younger Collin family members were buried. For a period, his, Edvard Collin's and Henriette Collin's graves were unmarked. A second stone has been erected, marking H.C. Andersen's grave, now without any mention of the Collin couple, but all three still share the same plot.[34]
At the time of his death, Andersen was internationally revered, and the Danish Government paid him an annual stipend as a "national treasure".[35]
---
My published books:


---
https://en.wikipedia.org/wiki/Hans_Christian_Andersen
Robb, Graham. Strangers: Homosexual Love in the Nineteenth Century . Pan Macmillan. Edizione del Kindle.
Les amours masculines de nos grands hommes – April 30, 2014 French Edition by Michel Larivière
Dictionnaire historique des homosexuel.le.s célèbres – October 19, 2017 French Edition by Michel Larivière