Queer Places:
École Normale Supérieure, 45 Rue d'Ulm, 75005 Paris, Francia
Père Lachaise Cemetery, 16 Rue du Repos, 75020 Paris, Francia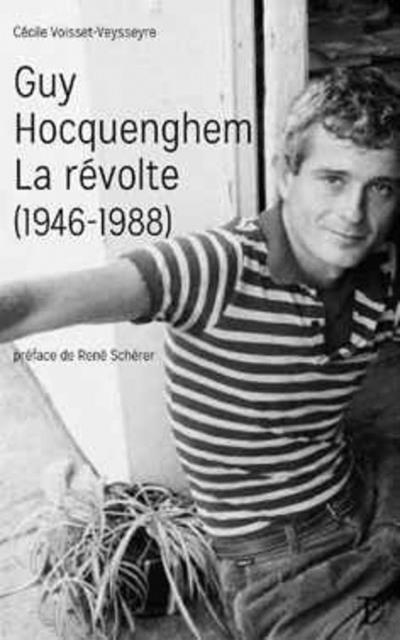 Guy Hocquenghem (10 December 1946[1] – 28 August 1988) was a French writer, philosopher, and queer theorist.
Guy Hocquenghem was born in the suburbs of Paris and was educated at the Lycée Lakanal in Sceaux and the Ecole Normale Supérieure in Paris. At the age of fifteen he began an affair with his high school philosophy teacher, René Scherer. They remained lifelong friends.[2] His participation in the May 1968 student rebellion in France formed his allegiance to the Communist Party, which later expelled him because of his homosexuality.
Hocquenghem taught philosophy at the University of Vincennes-Saint Denis, Paris and wrote numerous novels and works of theory. He was the staff writer for the French publication Libération. Hocquenghem was the first gay man to be a member of the Front Homosexuel d'Action Révolutionnaire (FHAR), originally formed by lesbian separatists who split from the Mouvement Homophile de France in 1971. With filmmaker Lionel Soukaz (b. 1953), Hocquenghem wrote and produced a documentary film about gay history, Race d'Ep! (1979) the last word of the title being a play on the word pédé, a French slur for gay men.[3]
Though Hocquenghem had a significant impact on leftist thinking in France, his reputation has failed to grow to international prominence. Only the first of his theoretical tracts, Homosexual Desire (1972) and his first novel, L'Amour en relief (1982) have been translated into English. Although Race d'Ep! was shown at Roxie Cinema in San Francisco in April 1980 and released in America as The Homosexual Century, like Hocquenghem, the film is virtually unknown.
Hocquenghem died of AIDS related complications on 28 August 1988, aged 41.
---
My published books:


---
https://en.wikipedia.org/wiki/Guy_Hocquenghem
Dictionnaire historique des homosexuel.le.s célèbres – October 19, 2017 French Edition by Michel Larivière