Partner Marie Equi
Queer Places:
511 E 134th St, The Bronx, NY 10454
1423 SW Hall St, Portland, OR 97201, USA
Forest Home Cemetery, 863 Desplaines Ave, Forest Park, IL 60130, Stati Uniti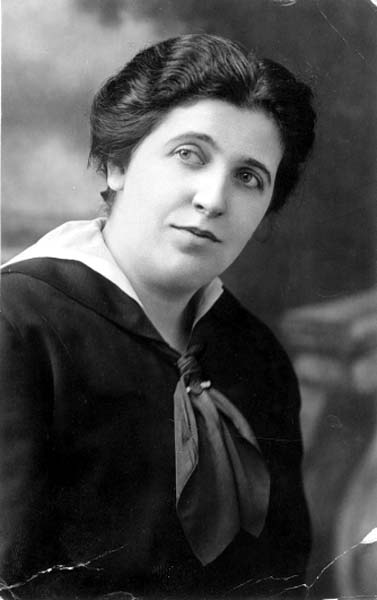 Elizabeth Gurley Flynn (August 7, 1890 – September 5, 1964) was a labor leader, activist, and feminist who played a leading role in the Industrial Workers of the World (IWW). She was a member of the Heterodoxy Club. Emma Goldman wrote, "She was accepted in our circles as one of our own, and I loved her as a friend"; she wrote The Rebel Girl (her autobiography) and wrote for Industrial Worker, International Socialist Review, The Masses, and Solidarity; she co-founded the League for Mutual Aid, and was a charter member of ACLU and No-Conscription League; Goldman supported her in the famous Lawrence, MA, textile strike.
Flynn was a founding member of the American Civil Liberties Union and a visible proponent of women's rights, birth control, and women's suffrage.
Elizabeth Gurley Flynn was born in Concord, NH, the daughter of Annie Gurley and Thomas Flynn. The family moved to New York in 1900, where she was educated at the local public schools. Until the 1920s she was living with them at 511 E 134th St, The Bronx, NY 10454. Her parents introduced her to socialism. When she was only fifteen she gave her first public speech, What Socialism Will Do for Women, at the Harlem Socialist Club. As a result, she felt compelled to speak out for social change, making a decision she later regretted, to leave Morris High School before graduation. A year later, in 1907 she met a Minnesota local organizer for the Industrial Workers of the World, John A. Jones. He was sixteen years older than she, but Flynn stated in her autobiography, I fell in love with him and we were married in January 1908. The union produced two sons, John Vincent who died a few days after birth, and Fred Flynn (1910-1940).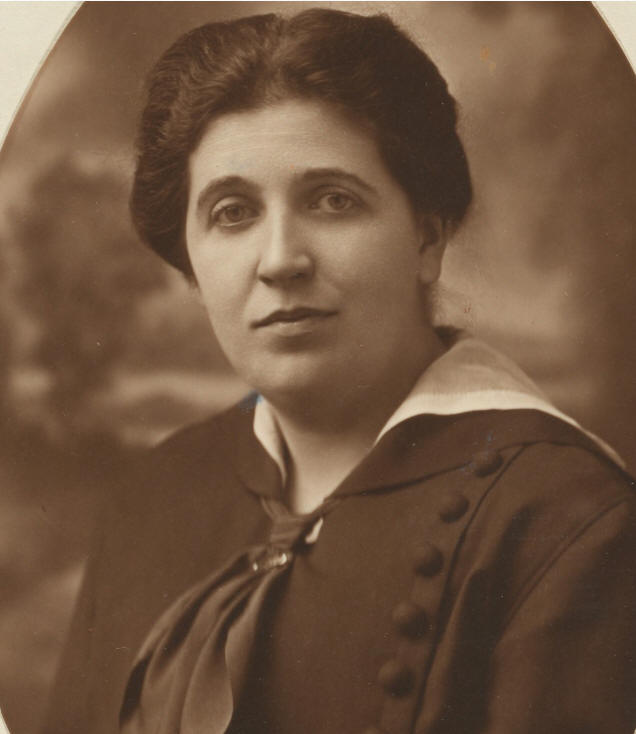 "Never mind if you don't like speaking, Margaret," wrote Elizabeth Gurley Flynn in an August, 1915 letter imploring Margaret Sanger to organize a cross-country speaking tour, "one talk on the general purposes of your work would be sufficient". Other radical friends including Emma Goldman and her inner circle, Caroline Nelson, Alexander Berkman and Ben Reitman, prodded Sanger to confront her enemies and give voice to her self-replicating pamphlet, Family Limitation, that was pulling people to labor halls and down-town auditoriums to discuss publicly what was so rarely mentioned even in private.
Flynn joined the Communist Party USA in 1926 and late in life, in 1961, became its chairwoman. She died during a visit to the Soviet Union, where she was accorded a state funeral with processions in the Red Square attended by over 25,000 people.[1]
Between 1926 and 1936, Flynn lived in southwest Portland, Oregon with birth control activist, suffragette, and Wobbly Marie Equi. Though Flynn was in poor health most of her time in Portland, she was an active and vocal supporter of the 1934 West Coast Longshore Strike.[11] In 1936, Flynn joined the Communist Party and wrote a feminist column for its journal, the Daily Worker. Two years later, she was elected to the national committee. Her membership in the Party led to her ouster from the board of the ACLU in 1940.[12]
Flynn became national chairwoman of the Communist Party of the United States in 1961. She made several visits to the Soviet Union and died while there on September 5, 1964, 74 years old. The Soviet government gave her a state funeral in Red Square with over 25,000 people attending. In accordance with her wishes, Flynn's remains were flown to the United States for burial in Chicago's Waldheim Cemetery, near the graves of Eugene Dennis, Bill Haywood, Emma Goldman, and the Haymarket Riot Martyrs.
---
My published books:


---
https://en.wikipedia.org/wiki/Elizabeth_Gurley_Flynn
https://www.nyu.edu/projects/sanger/articles/on_the_road_for_bc.php