Husband Ezra Pound
Queer Places:
Pembridge Mansion, 18-92 Moscow Rd, London W2, Regno Unito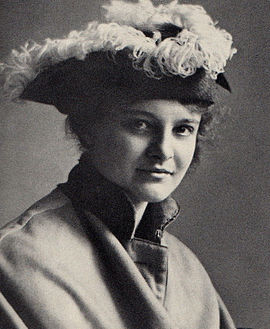 Dorothy Shakespear (14 September 1886 – 8 December 1973) was an English artist. She was the daughter of novelist Olivia Shakespear and the wife of American poet Ezra Pound. One of a small number of women vorticist painters, her art work was published in BLAST, the short-lived but influential pre-World I literary magazine.
Dorothy and Pound first met in 1909 in London, and after a long courtship the two married in 1914. They lived in Paris from 1920 until 1924, and in 1925 settled in Rapallo, Italy. In spite of her husband's 50-year affair with Olga Rudge, whom he met in Paris in the early 1920s, Dorothy stayed married to Pound. In 1926 she gave birth to a son Omar Pound, who was raised in England by her mother. By the 1930s she received a number of family bequests, making her financially independent, but lost much of her money by following Pound's advice to invest in Benito Mussolini's Fascist regime.
Toward the end of World War II, Dorothy and Pound were evacuated from their home in Rapallo, and for a period she lived with Pound in Rudge's home. After the war, when Pound had been arrested for treason and incarcerated on grounds of insanity in Washington, D.C., she moved there, visiting daily, taking control of his estate, and staying with him until his release. They returned to Italy in 1958; in 1961 she moved to London, leaving her husband to live out the last decade of his life with Olga Rudge.
---
My published books:


---
https://en.wikipedia.org/wiki/Dorothy_Shakespear