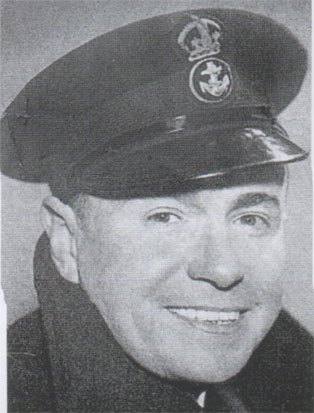 Denis Joseph Rake (May 22, 1902 - 1976), a WWII secret agent, was a flamboyant gay who started his colourful career as a child acrobat in a Belgian circus at the age of four. Like many other secret agents, continually embroidered and camouflaged the details of his life, but his wartime experiences have been documented and verified in various books including Geoffrey Elliott's biography The Shooting Star (2009).
His father, a Times correspondent during World War I, was supplying fake papers to Edith Cavell's network. He escaped the raid that led the nurse to the pole (October 12, 1915), but died shortly afterwards of tuberculosis. His mother was a Welsh singer (soprano coloratur) at the Opéra de La Monnaie in Brussels. Denis Rake was born on 22 May 1902 in Brussels. In 1905, his mother entrusted him to the Sarazini circus. Thus, throughout his childhood, he travelled throughout Europe. From 1920 to 1923, an English diplomat, who fell in love with him, took him to Athens. After their separation, Rake had an affair with a prince of the Greek royal family, who maintained him but entered politics and became the target of the opposition press. Rake went to Venice, then went back to England. For 15 years, he starred in musicals. He reached the professional climax with the lead role of Mary Mercenary.
Before the war Denis worked as an actor but in June 1939 he left the cast of Ivor Novello's The Dancing Years to begin his military career with the RASC as a translator. His wartime experiences were eventful: he was successfully evacuated with the BEF from France in June 1940, only to find himself on board the doomed liner Lancastria, which was attacked and sunk by enemy air-craft. He survived and on his return to England was transferred to the RNVR. Denis then survived another sinking while serving on board a French minesweeper. His enthusiasm for dangerous assignments continued. In an interview he gave many years later, Denis explained that part of the reason he felt the need to prove himself and test the limits of his courage came from the anxieties he felt about his homosexuality. Denis's fluency in the French language and Morse Code led him into the Special Operations Executive (SOE), in spite of him being considered 'a trifle effeminate' and 'a drug addict' (actually nothing more than a reliance on sleeping tablets). SOE badly needed Morse operators and consequently Denis found himself undertaking two dangerous missions in Nazi-occupied France. He was eventually captured by the Gestapo, from whom he escaped, and he told the story of his three years in SOE in Rake's Progress (1968).
Denis was a courageous man and, in addition to the Military Cross (1945), he was awarded the Croix de Guerre avec Palme (1946) and made chevalier of the Legion d'honneur (1948). After the was he is a butler at Douglas Fairbanks, Jr.
When Denis died in 1976 he asked for a donation from his estate to be made to the Campaign for Homosexual Equality.
---
My published books:

---
Bourne, Stephen. Fighting Proud . Bloomsbury Publishing. Edizione del Kindle.