Queer Places:
New York University, New York, NY 10003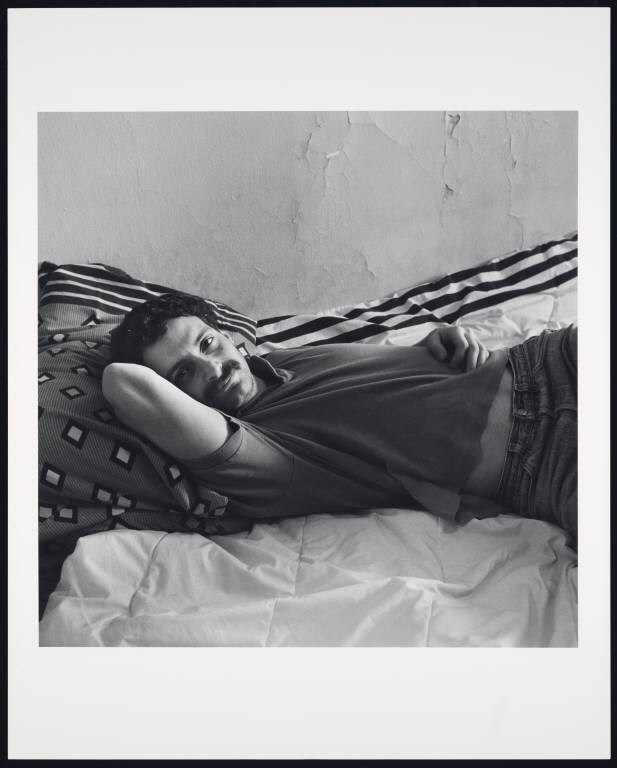 David Barish Feinberg (November 25, 1956 – November 2, 1994) was an American writer and AIDS activist.
Born in Lynn, Massachusetts to Jewish parents, Feinberg grew up in Syracuse, New York. He attended the Massachusetts Institute of Technology, majoring in mathematics and studying creative writing with novelist John Hersey, graduating in 1977.[1] He subsequently worked as a computer programmer for the Modern Language Association of America (MLA) and also pursued a Master's degree in linguistics at New York University.[1] He completed his first novel, Calculus, in 1979, although it has never been published. Feinberg himself described the novel as "godawful", telling one interviewer that it was a novel that "only an MIT math major could have written".[1]
In the early 1980s, he joined a gay men's writing group, eventually creating the character B. J. Rosenthal, a young gay Jewish man, much like Feinberg himself who became the central character in virtually all of Feinberg's later writing. He contributed a humour column to the gay magazine Mandate in 1986 and 1987, which in turn led to his first book deal. The novel Eighty-Sixed was published in 1989,[2] and won Feinberg the Lambda Literary Award for Gay Men's Fiction and the American Library Association Gay/Lesbian Award for Fiction.
Feinberg tested positive for HIV in 1987, and joined the activist organization ACT UP.[3] He participated in ACT UP demonstrations including Stop the Church.[3] In 1991, he published his second novel, a sequel to Eighty-Sixed entitled Spontaneous Combustion, a selection of both the Book of the Month Club and the Quality Paperback Book Club. For the next few years, Feinberg balanced writing and political activism with working full-time. Stories, articles, and reviews by him appeared in The New York Times Book Review, The Advocate, Details, OutWeek, Tribe, NYQ, QW, Out, The Body Positive, Gay Community News, Art & Understanding, The James White Review, Diseased Pariah News, Poz, and both Men on Men 2: Best New Gay Fiction and Men on Men 4.
In July 1994, failing health led him to take disability leave. That fall, he was admitted to St. Vincent's Hospital Manhattan, which was, until it closed, the flagship hospital of the St. Vincent Catholic Medical Centers located in Greenwich Village, where he died early in November at the age of 37. Even while hospitalized, he continued to write. His final book, a collection of essays called Queer and Loathing: Rants and Raves of a Raging AIDS Clone, was published shortly before his death.[4]
---
My published books:


---
https://en.wikipedia.org/wiki/David_B._Feinberg