Queer Places:
University of Music and Theatre Leipzig, Wächterstraße 11, 04107 Leipzig, Germania
Frimhurst, Guildford Rd, Frimley Green, Camberley GU16 6NN, Regno Unito
Brettanby Cottage, Hook Heath Rd, Woking GU22 0QE, Regno Unito
Dame Ethel Mary Smyth, DBE (22 April 1858 – 8 May 1944) was an English composer and a member of the women's suffrage movement. Smyth was born in Sidcup, Kent, which is now in the London Borough of Bexley, as the fourth of a family of eight children. While April 22 is the actual day of her birth, Smyth habitually stated it was April 23, the day that was celebrated by her family, as they enjoyed the coincidence with William Shakespeare's.[2] Her father, John Hall Smyth, who was a major general in the Royal Artillery, was very much opposed to her making a career in music.[3]
Undeterred, Smyth was determined to become a composer, studied with a private tutor, and then attended the Leipzig Conservatory, where she met many composers of the day. Her compositions include songs, works for piano, chamber music, orchestral and concertante works, choral works, and operas.
She lived at Frimhurst, near Frimley Green[4] for many years, but from 1913 onwards, she began gradually to lose her hearing and managed to complete only four more major works before deafness brought her composing career to an end.[3] However, she found a new interest in literature and, between 1919 and 1940, she published ten highly successful, mostly autobiographical, books.[3]
In recognition of her work as a composer and writer, Smyth was made a Dame Commander of the Order of the British Empire (DBE) in 1922,[3][5] becoming the first female composer to be awarded a damehood.[6] Smyth received honorary doctorates in music from the Universities of Durham and Oxford.[7] She died in Woking in 1944 at the age of 86.[8]
Smyth had several passionate affairs in her life, most of them with women. Her philosopher-friend and the librettist of some of her operas, Henry Bennet Brewster, may have been her only male lover. She wrote to him in 1892: "I wonder why it is so much easier for me to love my own sex more passionately than yours. I can't make it out, for I am a very healthy-minded person."[20] Smyth was at one time in love with the married suffragette Emmeline Pankhurst. At age 71, she fell in love with writer Virginia Woolf — herself having worked in the women's suffrage movement[21] — who, both alarmed and amused, said it was "like being caught by a giant crab", but the two became friends.[16] Smyth's relationship with Violet Gordon-Woodhouse is depicted satirically in Roger Scruton's 2005 opera, Violet.
Smyth was actively involved in sport throughout her life. In her youth, she was a keen horse-rider and tennis player. She was a passionate golfer and a member of the ladies' section of Woking Golf Club, near where she lived. After she died and was cremated, her ashes were, as she had requested, scattered in the woods neighbouring the club[7] by her brother Bob.[19]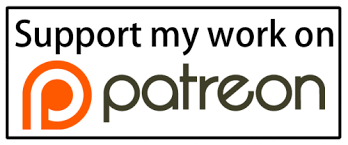 ---
https://en.wikipedia.org/queerplaces/images/Ethel_Smyth#References