Queer Places:
Forest Home Cemetery, 863 Desplaines Ave, Forest Park, IL 60130, Stati Uniti
Emma Goldman (June 27 [O.S. June 15], 1869 – May 14, 1940) was an anarchist political activist and writer. She played a pivotal role in the development of anarchist political philosophy in North America and Europe in the first half of the 20th century.
Born in Kovno, Russian Empire (now Kaunas, Lithuania) to a Jewish family, Goldman emigrated to the United States in 1885.[2] Attracted to anarchism after the Haymarket affair, Goldman became a writer and a renowned lecturer on anarchist philosophy, women's rights, and social issues, attracting crowds of thousands.[2] She and anarchist writer Alexander Berkman, her lover and lifelong friend, planned to assassinate industrialist and financier Henry Clay Frick as an act of propaganda of the deed. Frick survived the attempt on his life in 1892 and Berkman was sentenced to 22 years in prison. Goldman was imprisoned several times in the years that followed, for "inciting to riot" and illegally distributing information about birth control. In 1906, Goldman founded the anarchist journal Mother Earth.
In 1917, Goldman and Berkman were sentenced to two years in jail for conspiring to "induce persons not to register" for the newly-instated draft. After their release from prison, they were arrested—along with hundreds of others—and deported to Russia. Initially supportive of that country's October Revolution which brought the Bolsheviks to power, Goldman reversed her opinion in the wake of the Kronstadt rebellion and denounced the Soviet Union for its violent repression of independent voices. In 1923, she published a book about her experiences, My Disillusionment in Russia. While living in England, Canada, and France, she wrote an autobiography called Living My Life. After the outbreak of the Spanish Civil War, she traveled to Spain to support the anarchist revolution there. She died in Toronto on May 14, 1940, aged 70.
During her life, Goldman was lionized as a freethinking "rebel woman" by admirers, and denounced by detractors as an advocate of politically motivated murder and violent revolution.[3] Her writing and lectures spanned a wide variety of issues, including prisons, atheism, freedom of speech, militarism, capitalism, marriage, free love, and homosexuality. Although she distanced herself from first-wave feminism and its efforts toward women's suffrage, she developed new ways of incorporating gender politics into anarchism. After decades of obscurity, Goldman gained iconic status by a revival of interest in her life in the 1970s, when feminist and anarchist scholars rekindled popular interest.
Although she was hostile to the suffragist goals of first-wave feminism, Goldman advocated passionately for the rights of women, and is today heralded as a founder of anarcha-feminism, which challenges patriarchy as a hierarchy to be resisted alongside state power and class divisions.[180] In 1897, she wrote: "I demand the independence of woman, her right to support herself; to live for herself; to love whomever she pleases, or as many as she pleases. I demand freedom for both sexes, freedom of action, freedom in love and freedom in motherhood."[181]
A nurse by training, Goldman was an early advocate for educating women concerning contraception. Like many feminists of her time, she saw abortion as a tragic consequence of social conditions, and birth control as a positive alternative. Goldman was also an advocate of free love, and a strong critic of marriage. She saw early feminists as confined in their scope and bounded by social forces of Puritanism and capitalism. She wrote: "We are in need of unhampered growth out of old traditions and habits. The movement for women's emancipation has so far made but the first step in that direction."[182][183]
Goldman was also an outspoken critic of prejudice against homosexuals. Her belief that social liberation should extend to gay men and lesbians was virtually unheard of at the time, even among anarchists.[184] As German sexologist Magnus Hirschfeld wrote, "she was the first and only woman, indeed the first and only American, to take up the defense of homosexual love before the general public."[185] In numerous speeches and letters, she defended the right of gay men and lesbians to love as they pleased and condemned the fear and stigma associated with homosexuality. As Goldman wrote in a letter to Hirschfeld, "It is a tragedy, I feel, that people of a different sexual type are caught in a world which shows so little understanding for homosexuals and is so crassly indifferent to the various gradations and variations of gender and their great significance in life."[185]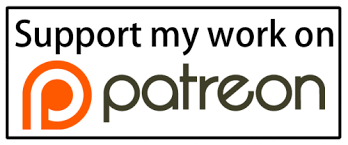 ---
https://en.wikipedia.org/queerplaces/images/Emma_Goldman#References