Queer Places:
1423 SW Hall St, Portland, OR 97201, USA
Forest Home Cemetery, 863 Desplaines Ave, Forest Park, IL 60130, Stati Uniti
Elizabeth Gurley Flynn (August 7, 1890 – September 5, 1964) was a labor leader, activist, and feminist who played a leading role in the Industrial Workers of the World (IWW). Flynn was a founding member of the American Civil Liberties Union and a visible proponent of women's rights, birth control, and women's suffrage. She joined the Communist Party USA in 1926 and late in life, in 1961, became its chairwoman. She died during a visit to the Soviet Union, where she was accorded a state funeral with processions in the Red Square attended by over 25,000 people.[1]
Between 1926 and 1936, Flynn lived in southwest Portland, Oregon with birth control activist, suffragette, and Wobbly Marie Equi. Though Flynn was in poor health most of her time in Portland, she was an active and vocal supporter of the 1934 West Coast Longshore Strike.[11] In 1936, Flynn joined the Communist Party and wrote a feminist column for its journal, the Daily Worker. Two years later, she was elected to the national committee. Her membership in the Party led to her ouster from the board of the ACLU in 1940.[12]
Flynn became national chairwoman of the Communist Party of the United States in 1961. She made several visits to the Soviet Union and died while there on September 5, 1964, 74 years old. The Soviet government gave her a state funeral in Red Square with over 25,000 people attending. In accordance with her wishes, Flynn's remains were flown to the United States for burial in Chicago's Waldheim Cemetery, near the graves of Eugene Dennis, Bill Haywood, Emma Goldman, and the Haymarket Riot Martyrs.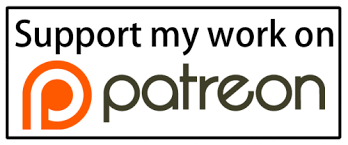 ---
https://en.wikipedia.org/queerplaces/images/Elizabeth_Gurley_Flynn