Partner Elsie de Wolfe
Queer Places:
Irving House, 122 E 17th St, New York, NY 10003, USA
Colony Club, 120 Madison Ave, New York, NY 10016, USA
Colony Club, 564 Park Ave, New York, NY 10065, Stati Uniti
13 Sutton Pl, New York, NY 10022, Stati Uniti
Maine Chance Spa, Maine Chance Ln, Mt Vernon, ME 04352, Stati Uniti
Woodlawn Cemetery, E 233rd St & Webster Avenue, Bronx, NY 10470, Stati Uniti
Elisabeth "Bessie" Marbury (June 19, 1856 – January 22, 1933)[1] was a pioneering American theatrical and literary agent and producer who represented prominent theatrical performers and writers in the late 19th and early 20th centuries and helped shape business methods of the modern commercial theater. She was the longtime companion of Elsie de Wolfe (later known as Lady Mendl), a prominent socialite and famous interior decorator.
Bessie Marbury was born and raised in the affluent and cultured home of one of 19th-century New York's oldest and most prominent "society" families. She was reputedly a descendant of Calvinist Anne Hutchinson (née Marbury), who co-founded Rhode Island after her banishment from Massachusetts Bay Colony. Bessie Marbury both used and defied these connections during the Victorian era to establish herself as an important literary and theatrical talent agent and theatrical producer, helping to define and create these very professions as they emerged in the new world of mass production, advertising and popular culture in post-Civil War American society.
For many, Marbury remains a bundle of contradictions. Although she was the embodiment of female independence in almost every way, she initially opposed suffrage. She made a bold reversal once women in the United States did receive the right to vote, and in 1918 she became active in the Democratic Party, serving as a delegate. She was also a passionate convert to Roman Catholicism. She was likewise very active in the Knights of Columbus, a Catholic organization. In 1923 she published an autobiography, My Crystal Ball:Reminiscences (NY: Boni and Liveright, [1923]). She had earlier published Manners: A Handbook of Social Customs in 1888.
Marbury never married, but lived openly for more than 20 years with Elsie De Wolfe in what many observers accepted as a lesbian relationship,[2][3][4] first at Irving House and then at 13 Sutton Place.
Marbury had a long lasting friendship with Elizabeth Arden (1878-1966), a Canadian-born American businesswoman who founded what is now Elizabeth Arden, Inc. They spent many weekends at Marbury's Maine home, Lakeside Farm. After Marbury's death in 1933, Arden bought the property with the intention of fulfilling Marbury's wish that it be turned into a home for working women—though it eventually became part of a luxury resort instead.

Irving House

First Colony Club, NYC

Second Colony Club House, NYC
Marbury died in 1933. Her funeral at St. Patrick's Cathedral was attended by an impressive array of the most important American leaders and dignitaries of the day. De Wolfe was noticeably absent from the funeral, despite the fact that she was the prime beneficiary of Marbury's will.
Bessie Marbury is buried in Woodlawn Cemetery in The Bronx, New York City.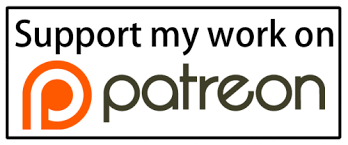 ---
https://en.wikipedia.org/queerplaces/images/Elisabeth_Marbury