Queer Places:
Brandeis University, 415 South St, Waltham, MA 02453, Stati Uniti
The New School, 72 5th Ave, New York, NY 10011, Stati Uniti
Stone Cottage, 106 Valkill Park Rd, Hyde Park, NY 12538, Stati Uniti
20 East 11th Street, 10003, NYC, NY, USA
29 Washington Square W, New York, NY 10011, Stati Uniti
211 E 62nd St, New York, NY 10065, Stati Uniti
54 E 61st St, New York, NY 10065, Stati Uniti
Park Sheraton Hotel, 202 W 56th St, New York, NY 10019, Stati Uniti
55 East 74th Street, 10021, NYC, NY, USA
Claridge's, Brook Street, Mayfair, London W1K 4HR, Regno Unito
Anna Eleanor Roosevelt (October 11, 1884 – November 7, 1962) was an American political figure, diplomat and activist.[1] She served as the First Lady of the United States from March 1933 to April 1945 during her husband President Franklin D. Roosevelt's four terms in office, making her the longest serving First Lady of the United States.[1] Roosevelt served as United States Delegate to the United Nations General Assembly from 1945 to 1952.[3] President Harry S. Truman later called her the "First Lady of the World" in tribute to her human rights achievements.[4]
Roosevelt was a member of the prominent American Roosevelt and Livingston families and a niece of President Theodore Roosevelt.[3] She had an unhappy childhood, having suffered the deaths of both parents and one of her brothers at a young age. At 15, she attended Allenwood Academy in London and was deeply influenced by its headmistress Marie Souvestre. Returning to the U.S., she married her fifth cousin once removed, Franklin Delano Roosevelt, in 1905. The Roosevelts' marriage was complicated from the beginning by Franklin's controlling mother, Sara, and after Eleanor discovered her husband's affair with Lucy Mercer in 1918, she resolved to seek fulfillment in a public life of her own. She persuaded Franklin to stay in politics after he was stricken with a paralytic illness in 1921, which cost him the normal use of his legs, and began giving speeches and appearing at campaign events in his place. Following Franklin's election as Governor of New York in 1928, and throughout the remainder of Franklin's public career in government, Roosevelt regularly made public appearances on his behalf, and as First Lady while her husband served as President, she significantly reshaped and redefined the role of First Lady.
Though widely respected in her later years, Roosevelt was a controversial First Lady at the time for her outspokenness, particularly her stance on racial issues. She was the first presidential spouse to hold regular press conferences, write a daily newspaper column, write a monthly magazine column, host a weekly radio show, and speak at a national party convention. On a few occasions, she publicly disagreed with her husband's policies. She launched an experimental community at Arthurdale, West Virginia, for the families of unemployed miners, later widely regarded as a failure. She advocated for expanded roles for women in the workplace, the civil rights of African Americans and Asian Americans, and the rights of World War II refugees.
Following her husband's death in 1945, Roosevelt remained active in politics for the remaining 17 years of her life. She pressed the United States to join and support the United Nations and became its first delegate. She served as the first chair of the UN Commission on Human Rights and oversaw the drafting of the Universal Declaration of Human Rights. Later she chaired the John F. Kennedy administration's Presidential Commission on the Status of Women. By the time of her death, Roosevelt was regarded as "one of the most esteemed women in the world"; she was called "the object of almost universal respect" in her New York Times obituary.[5] In 1999, she was ranked ninth in the top ten of Gallup's List of Most Widely Admired People of the 20th Century.[6]
In the 1930s, Eleanor had a very close relationship with legendary aviator Amelia Earhart. One time, the two sneaked out from the White House and went to a party dressed up for the occasion. After flying with Earhart, Roosevelt obtained a student permit but did not further pursue her plans to learn to fly. Franklin was not in favor of his wife becoming a pilot. However, the two friends communicated frequently throughout their lives.[46]
Roosevelt also had a close relationship with Associated Press (AP) reporter Lorena Hickok, who covered her during the last months of the presidential campaign and "fell madly in love with her". During this period, Roosevelt wrote daily 10- to 15-page letters to "Hick", who was planning to write a biography of the First Lady. The letters included such endearments as, "I want to put my arms around you & kiss you at the corner of your mouth,"[49] and, "I can't kiss you, so I kiss your 'picture' good night and good morning!"[50] At Franklin's 1933 inauguration, Eleanor wore a sapphire ring Hickok had given her.[51] FBI Director J. Edgar Hoover despised Roosevelt's liberalism, her stance regarding civil rights, and her and her husband FDR's criticisms of Hoover's surveillance tactics, and so Hoover maintained a large file on Roosevelt,[52] which the filmmakers of the biopic J. Edgar (2011) indicate included compromising evidence of this relationship, which Hoover intended to blackmail Roosevelt with. Compromised as a reporter, Hickok soon resigned her position with the AP to be closer to Eleanor, who secured her a job as an investigator for a New Deal program.

Stone Cottage

211 E 62nd St, New York, NY 10065
There is considerable debate about whether or not Roosevelt had a sexual relationship with Hickok. It was known in the White Housre press corps at the time that Lorena Hickok was a lesbian.[54] Scholars, including Lillian Faderman[51] and Hazel Rowley, have asserted that there was a physical component to the relationship, while Hickok biographer Doris Faber has argued that the insinuative phrases have misled historians. Doris Kearns Goodwin stated in her 1994 Pulitzer Prize–winning account of the Roosevelts that "whether Hick and Eleanor went beyond kisses and hugs" could not be determined with certainty. Roosevelt was close friends with several lesbian couples, such as Nancy Cook and Marion Dickerman, and Esther Lape and Elizabeth Fisher Read, suggesting that she understood lesbianism; Marie Souvestre, Roosevelt's childhood teacher and a great influence on her later thinking, was also a lesbian. Faber published some of Roosevelt and Hickok's correspondence in 1980, but concluded that the lovestruck phrasing was simply an "unusually belated schoolgirl crush"[57] and warned historians not to be misled. Researcher Leila J. Rupp criticized Faber's argument, calling her book "a case study in homophobia" and arguing that Faber unwittingly presented "page after page of evidence that delineates the growth and development of a love affair between the two women".[58] In 1992, Roosevelt biographer Blanche Wiesen Cook argued that the relationship was in fact romantic, generating national attention.[57][59][60] A 2011 essay by Russell Baker reviewing two new Roosevelt biographies in the New York Times Review of Books (Franklin and Eleanor: An Extraordinary Marriage, by Hazel Rowley, and Eleanor Roosevelt: Transformative First Lady, by Maurine H. Beasley) stated, "That the Hickok relationship was indeed erotic now seems beyond dispute considering what is known about the letters they exchanged."[50]
In the same years, Washington gossip linked Eleanor romantically with New Deal administrator Harry Hopkins, with whom she worked closely. Roosevelt also had a close relationship with New York State Police sergeant Earl Miller, who was assigned by the president to be her bodyguard. Roosevelt was 44 years old when she met Miller, 32, in 1929. He became her friend as well as official escort, taught her different sports, such as diving and riding, and coached her in tennis. Biographer Blanche Wiesen Cook writes that Miller was Eleanor's "first romantic involvement" in her middle years. Hazel Rowley concludes, "There is no doubt that Eleanor was in love with Earl for a time ... But they are most unlikely to have had an 'affair'."
Eleanor's friendship with Miller occurred at the same time that her husband had a rumored relationship with his secretary, Marguerite "Missy" LeHand. Smith writes, "remarkably, both ER and Franklin recognized, accepted, and encouraged the arrangement....Eleanor and Franklin were strong-willed people who cared greatly for each other's happiness but realized their own inability to provide for it." Eleanor and Miller's relationship is said to have continued until her death in 1962. They are thought to have corresponded daily, but all letters have been lost. According to rumor, the letters were anonymously purchased and destroyed, or locked away when she died.
Eleanor was longtime friends with Carrie Chapman Catt, and gave her the Chi Omega award at the White House in 1941.[67]
In later years, Eleanor was said to have developed a romantic attachment to her physician, David Gurewitsch, though it was likely limited to a deep friendship.[68][69]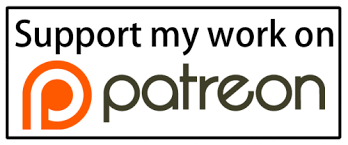 ---
https://en.wikipedia.org/queerplaces/images/Eleanor_Roosevelt