Queer Places:
Long Critchel House, Long Crichel, Wimborne BH21 5LF, Regno Unito
105 Cadogan Gardens, Chelsea, London SW3 2RF, Regno Unito
Cooleville House, Clogheen Market, Cooleville, Co. Tipperary, Irlanda
Edward Charles Sackville-West, 5th Baron Sackville (13 November 1901 – 4 July 1965) was a British music critic, novelist and, in his last years, a member of the House of Lords. Musically gifted as a boy, he was attracted as a young man to a literary life and wrote a series of semi-autobiographical novels in the 1920s and 1930s. They made little impact, and his more lasting books are a biography of the poet Thomas de Quincey and The Record Guide, Britain's first comprehensive guide to classical music on record, first published in 1951.
As a critic and a member of the board of the Royal Opera House, he strove to promote the works of young British composers, including Benjamin Britten and Michael Tippett. Britten worked with him on a musical drama for radio and dedicated to him one of his best known works, the Serenade for Tenor, Horn and Strings.
Sackville-West was born at Cadogan Gardens, London, the elder child and only son of Major-General Charles John Sackville-West, who later became the fourth Baron Sackville, and his first wife, Maud Cecilia, née Bell (1873–1920). He was educated at Eton and Christ Church, Oxford.[1] While at Eton he studied the piano with Irene Scharrer, his housemaster's wife, and became highly proficient, winning the Eton music prize in 1918. His partner Desmond Shawe-Taylor said of him, "not many boys can have played at a school concert the Second Concerto of Rachmaninov. He even contemplated a pianist's career, but was deterred by poor health."[2] At Oxford he made many literary friends, including Maurice Bowra, Roy Harrod and L. P. Hartley, and literature began to rival music as his chief interest.[3] He left Oxford without taking his degree and embarked on a career as a novelist, writing a series of autobiographical novels.[1]
Sackville-West's family home was Knole in Kent. He maintained rooms there, but it was not until 1945 that he had a home of his own, having lived with friends the Kenneth Clarks at Upton near Tetbury. Together with Shawe-Taylor he set up home at Long Crichel House near Wimborne. Along with the painter Eardley Knollys and later the literary critic Raymond Mortimer, they established "what in effect was a male salon, entertaining at the weekends a galaxy of friends from the worlds of books and music."[1] In 1956 he also bought Cooleville House at Clogheen in County Tipperary, Ireland. On the death of his father on 8 May 1962 he inherited the title Baron Sackville. He took his seat in the House of Lords but never made a speech.[1]
He died suddenly in 1965 at Cooleville, aged 63.[3] Shawe-Taylor wrote, "Barely a quarter of an hour before, he had been playing to a friend, who was staying with him, the new record of Britten's Songs from the Chinese [performed] by Peter Pears and Julian Bream. When I arrived for the funeral a few days later, the record was still out of its cover—something the meticulous Eddy would never have allowed."[2] He was succeeded in the barony by his cousin Lionel Bertrand Sackville-West.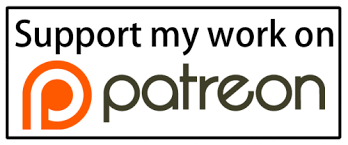 ---
https://en.wikipedia.org/queerplaces/images/Edward_Sackville-West,_5th_Baron_Sackville