Queer Places:
St Mary, Harrow Rd, White City, London NW10 5NU, UK
Mary Edmonia Lewis (c. July 4, 1844 – September 17, 1907) was an American sculptor who worked for most of her career in Rome, Italy. She was the first woman of African-American and Native American heritage to achieve international fame and recognition as a sculptor in the fine arts world. Her work is known for incorporating themes relating to black people and indigenous peoples of the Americas into Neoclassical-style sculpture. She began to gain prominence during the American Civil War; at the end of the 19th century, she remained the only black woman who had participated in and been recognized to any degree by the American artistic mainstream.[1] In 2002, the scholar Molefi Kete Asante named Edmonia Lewis on his list of 100 Greatest African Americans.[2]
Lewis never married and had no known children.[62] Her half-brother Samuel became a barber in San Francisco, eventually moving to mining camps in Idaho and Montana. In 1868, he settled in the city of Bozeman, Montana, where he set up a barber shop on Main Street. He prospered, eventually investing in commercial real estate, and subsequently built his own home which still stands at 308 South Bozeman Avenue. In 1999 the Samuel Lewis House was placed on the National Register of Historic Places. In 1884, he married Mrs. Melissa Railey Bruce, a widow with six children. The couple had one son, Samuel E. Lewis (1886–1914), who married but died childless. The elder Lewis died after "a short illness" in 1896 and is buried in Sunset Hills Cemetery in Bozeman.[8]
She lived in the Hammersmith area of London, England, before her death on September 17, 1907, in the Hammersmith Borough Infirmary.[63] According to her death certificate, the cause of her death was chronic Bright's disease.[64] She is buried in St. Mary's Roman Catholic Cemetery, in London.[65]
There were earlier theories that Lewis died in Rome in 1907 or, alternatively, that she had died in Marin County, California, and was buried in an unmarked grave in San Francisco.[66]
In 2017, a GoFundMe by East Greenbush Town Historian Bobbie Reno was successful, and Edmonia Lewis's grave was restored. The work was done by the E M Lander Co. in London.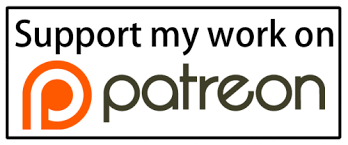 ---
https://en.wikipedia.org/queerplaces/images/Edmonia_Lewis