Partner Bob Buckingham, buried together
Queer Places:
Rooks Nest House, Weston Rd, Stevenage SG1 3RW, Regno Unito
Dryhurst, Dry Hill Park Rd, Tonbridge TN10 3BN, Regno Unito
Hackhurst Ln, Dorking RH5 6SF, Regno Unito
Tonbridge School, High St, Tonbridge TN9 1JP, Regno Unito
12 King's Parade, Cambridge CB2 1SJ, Regno Unito
3 Trumpington St, Cambridge CB2, Regno Unito
University Of Cambridge, Cambridge CB2, Regno Unito
19 Monument Green, Weybridge KT13 8QT, Regno Unito
6 Melcombe Pl, Marylebone, London NW1, Regno Unito
11 Drayton Gardens, Kensington, London, Regno Unito
27 Brunswick Square, Bloomsbury, London WC1N 1AW, Regno Unito
6 Hammersmith Terrace, London W6 9TS, Regno Unito
Arlington Park Mansions, 9 Sutton Ln N, Chiswick, London W4 4LA, Regno Unito
Thistle Holborn, 36-37 Bloomsbury Way, London WC1A 2SD, Regno Unito
Palazzo Jennings Riccioli, Corso dei Tintori, 7, 50122 Firenze FI, Italia
11 Salisbury Ave, Coventry CV3 5DA, Regno Unito
Canley Garden Cemetery & Crematorium, Cannon Hill Rd, Coventry CV4 7DF, Regno Unito
Edward Morgan Forster OM CH (1 January 1879 – 7 June 1970) was an English novelist, short story writer, essayist and librettist. Many of his novels examined class difference and hypocrisy in early 20th-century British society, notably A Room with a View (1908), Howards End (1910), and A Passage to India (1924), which brought him his greatest success. He was nominated for the Nobel Prize in Literature in 16 different years.[1][2]
Forster was homosexual, which prompted themes in his works, especially the novel Maurice. Though conscious of his repressed desires, he was twenty-seven before he yielded to them physically. In 1906 he fell in love with Syed Ross Masood, a seventeen-year-old future Oxford student he tutored in Latin. The Indian had more of a romantic, poetic view of friendship, confusing Forster with constant avowals of his love.[31]
Forster was open to his close friends, but not to the public and a lifelong bachelor.[13] He developed a long-term relationship with Bob Buckingham (1904–1975), a married policeman.[14] Forster included Buckingham and his wife May in his circle, which included J. R. Ackerley, a writer and literary editor of The Listener, the psychologist W. J. H. Sprott, and for a time, the composer Benjamin Britten. Other writers with whom Forster associated included Christopher Isherwood, the poet Siegfried Sassoon, and the Belfast-based novelist Forrest Reid.
Forster and his mother stayed at Pensione Simi, now Hotel Jennings Riccioli, Florence, in 1901. Forster took inspiration from this sojourn for the Pension Bertolini in A Room with a View
Forster's third novel, A Room with a View (1908), is his lightest and most optimistic. It was started as early as 1901, before any of his others; its earliest versions are entitled "Lucy". The book explores the young Lucy Honeychurch's trip to Italy with her cousin, and the choice she must make between the free-thinking George Emerson and the repressed aesthete Cecil Vyse. George's father Mr Emerson quotes thinkers who influenced Forster, including Samuel Butler. The book was adapted as a film of the same name in 1985 by the Merchant Ivory team.

Forster lived in this house, home of his friends Robert and May Buckingham, and died here on 7 June 1970. The sign on the wall above the garage door marks the 100th anniversary of his birth

Canley Garden crematorium
Forster died of a stroke[20] on 7 June 1970 at the age of 91, at the Buckinghams' home in Coventry.[16] His ashes, mingled with those of Buckingham, were later scattered in the rose garden of Coventry's crematorium, near Warwick University.[21][22]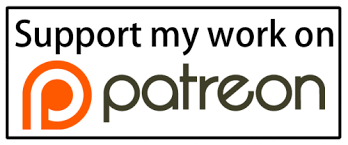 ---
https://en.wikipedia.org/queerplaces/images/E._M._Forster