Queer Places:
La Pausa, Avenue de la Torraca, 06190 Roquebrune-Cap-Martin, Francia
Bois-de-Vaux Cemetery, Chemin du Bois-de-Vaux, 1007 Lausanne, Svizzera
Gabrielle Bonheur "Coco" Chanel (19 August 1883 – 10 January 1971)[1] was a French fashion designer and a business woman. She was the founder and namesake of the Chanel brand. Chanel was credited in the post-World War I era with liberating women from the constraints of the "corseted silhouette" and popularizing a sporty, casual chic as the feminine standard of style. A prolific fashion creator, Chanel extended her influence beyond couture clothing, realising her design aesthetic in jewellery, handbags, and fragrance. Her signature scent, Chanel No. 5, has become an iconic product. She is the only fashion designer listed on TIME magazine's list of the 100 most influential people of the 20th century.[2] Chanel designed her famed interlocked-CC monogram, meaning Coco Chanel, using it since the 1920s.[3]
Chanel's social connections appeared to encourage a highly conservative personal outlook. Rumors arose about Chanel's activities in the course of the German occupation of France during World War II, and she was criticised for being too comfortable with the Germans. One of Chanel's liaisons was with a German diplomat, Baron (Freiherr) Hans Günther von Dincklage.[4][5] After the war ended, Chanel was interrogated about her relationship with von Dincklage, but she was not charged as a collaborator. After several years in Switzerland after the war, she returned to Paris and revived her fashion house. In 2011, Hal Vaughan published a book on Chanel based on newly declassified documents of that era, revealing that she had collaborated with Germans in intelligence activities. One plan in late 1943 was for her to carry an SS separate peace overture to British Prime Minister Winston Churchill to end the war.[6]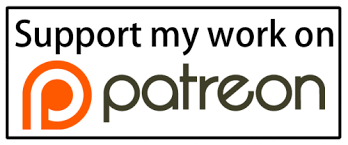 ---
https://en.wikipedia.org/queerplaces/images/Coco_Chanel