Partner Robert Gant
Queer Places:
Seatoun, Wellington 6022, New Zealand
Karori Cemetery, 76 Old Karori Rd, Karori, Wellington 6012, New Zealand
Chris Brickell's Manly Affections: The Photographs of Robert Gant 1885-1915 recovers a particular slice of lost time as captured within the surviving images of a photographer based in Masterton, in the Wairarapa. Robert Gant was a pharmacist and photography was a hobby. The majority of his surviving dry-plate images date from the late 1880s and very early 1890s: 465 images in two albums, now in the Alexander Turnbull Library. There is also a scattering of copies made in the 1970s of later photographs removed from a now-missing album belonging to the Haigh family.
Gant's photographs were not made to be sold or to present an image of New Zealand to a purchasing-market or to record significant political or social events. They were taken by an individual for his own reasons and to be shared within a small social group. Gant's photographs have a number of distinctive characteristics. Their subjects are almost entirely male, in both portrait and group shot. They often feature groups of men friends in poses of easy intimacy. They include a number of photographs from amateur and quasi-professional theatrical productions in Masterton and some with males in female garb. They also contain a proportion of what could possibly be described as 'historical re-enactments', frequently costumed, and often focused, somewhat startlingly, on beheadings.
Gant's photographs first came to public notice when writer Peter Wells was approached by Mike Crashaw, a descendant of Charles Blackburn to whom Gant had given two albums of photographs. A subsequent November 2003 Listener article by Wells examined their import. The photographs, according to Wells, showed 'male affection in the colonial period sliding easily and seemingly guiltlessly into sexual contact'. They provided a 'provocative redefinition of Kiwi sexuality' and were of 'international importance'. At the time of writing, Wells did not know the identity of the photographer and the albums were relatively without context.
Wells' article in the Listener was followed by Chris Brickell's book, Mates & Lovers: A History of Gay New Zealand in 2008, where the photographer was first named and revealed as Robert Gant. Gant had been born in London in 1854, immigrated to New Zealand in 1876, lived and worked as a chemist in Masterton and Greytown, finally residing in Seatoun in Wellington. From 1908 until Gant's death in 1936, he had also shared the Seatoun residence with Charlie Haigh (January 10, 1888 – December 11, 1941), a man 33 years his junior. Haigh himself died in 1941. Neither man had married.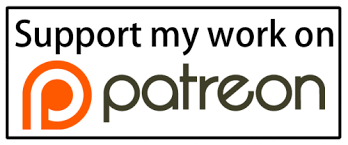 ---
https://landfallreview.com/time-bound-status-of-desire/