Queer Places:
The Victoria Hotel, 79 Westborough, Scarborough YO11 1TP, Regno Unito
Scarborough College, Filey Road, Scarborough YO11 3BA, Regno Unito
Stonyhurst College, Stonyhurst, Clitheroe BB7 9PZ, Regno Unito
Beaumont College, Burfield Rd, Old Windsor SL4 2JJ, Regno Unito
Royal Academy of Dramatic Art, 62-64 Gower St, Bloomsbury, London WC1E 6ED, Regno Unito
15 Percy St, Fitzrovia, London W1T 1EE, UK
14954 Corona Del Mar, Pacific Palisades, CA 90272, Stati Uniti
Forest Lawn Memorial-Parks & Mortuaries, 6300 Forest Lawn Dr, Los Angeles, CA 90068, Stati Uniti
Charles Laughton (1 July 1899 – 15 December 1962) was an English stage and film actor, director, producer and screenwriter. Laughton was trained in London at the Royal Academy of Dramatic Art and first appeared professionally on the stage in 1926. In 1927, he was cast in a play with his future wife Elsa Lanchester, with whom he lived and worked until his death.
He played a wide range of classical and modern parts, making an impact in Shakespeare at the Old Vic. His film career took him to Broadway and then Hollywood, but he also collaborated with Alexander Korda on notable British films of the era, including The Private Life of Henry VIII. He portrayed everything from monsters and misfits to kings.[1] Among Laughton's biggest film hits were The Barretts of Wimpole Street, Mutiny on the Bounty, Ruggles of Red Gap, Jamaica Inn, The Hunchback of Notre Dame, and The Big Clock. In his later career, he took up stage directing, notably in The Caine Mutiny Court-Martial, and George Bernard Shaw's Don Juan in Hell, in which he also starred. He directed one film, the thriller The Night of the Hunter.
Laughton has been seen by one actor as one of the greatest performers of his generation. Daniel Day-Lewis cited him as one of his inspirations, saying: "He was probably the greatest film actor who came from that period of time. He had something quite remarkable. His generosity as an actor, he fed himself into that work. As an actor, you cannot take your eyes off him."[2]
In 1927, Laughton began a relationship with Elsa Lanchester, at the time a castmate in a stage play. The two were married in 1929, became US citizens in 1950, and remained together until Laughton's death. Over the years, they appeared together in several films, including Rembrandt (1936), Tales of Manhattan (1942) and The Big Clock (1948). Lanchester portrayed Anne of Cleves, Henry VIII's fourth wife, opposite Laughton in The Private Life of Henry VIII. They both received Academy Award nominations for their performances in Witness for the Prosecution (1957)—Laughton for Best Actor, and Lanchester for Best Supporting Actress—but neither won.
Although Laughton's bisexuality has been corroborated by several of his contemporaries and is generally accepted by Hollywood historians,[18][19][20][21] actress Maureen O'Hara, a friend and co-star of Laughton, has disputed the contention that his sexuality was the reason Laughton and Lanchester did not have children. O'Hara claimed Laughton told her that he had wanted children but that it had not been possible because of a botched abortion that Lanchester had early in her career of performing burlesque.[22] In her autobiography, Lanchester acknowledged two abortions in her youth—one of the pregnancies purportedly by Laughton—although she didn't mention whether she had been rendered infertile. According to her biographer, Charles Higham, the reason she did not have children was that she did not want any.[23]
Laughton owned a spectacular estate on the bluffs above Pacific Coast Highway at 14954 Corona Del Mar in Pacific Palisades.[24] The property suffered a landslide in 1944, alluded to by Bertolt Brecht in his poem "Garden in Progress".[25]
Charles Laughton died on 15 December 1962 from renal cancer.[26][27][28] His body was buried at Forest Lawn Memorial Park (Hollywood Hills)[29]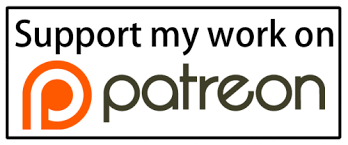 ---
https://en.wikipedia.org/queerplaces/images/Charles_Laughton