Queer Places:
Juilliard School, 60 Lincoln Center Plaza, New York, NY 10023
Kingo Cemetery Fosston, Polk County, Minnesota, USA, Plot Plot 7
Bruce Daryle Ferden (August 19, 1949 - September 19, 1993) was a conductor who made his Metropolitan Opera debut in 1992 with the world premiere of Philip Glass's opera "The Voyage."
Ferden was born August 19, 1949 in Fosston, MN, the son of Maurice and Irene Ferden. He was baptized and confirmed at Our Saviors Lutheran Church in McIntosh, MN and attended McIntosh school through grade 10. He then attended Fosston High School and graduated in 1967. After attending Moorhead State University for 3 years, he graduated from the University of Miami in 1971. Bruce earned his masters Degree in conducting from the University of South Carolina. At the age of 25 he was appointed assistant conductor of the New York Philharmonic after working with Peter Herman Adler at the American Opera Center.
In 1980 Ferden conducted the world premiere of Glass's "Satyagraha" at the Netherlands Opera and later the European premiere of "The Making of the Representative for Planet 8," also by Glass, in the Netherlands.
At the Dallas Opera, Ferden conducted "Lucia di Lammermoor" in January 1993, as well as a triple bill of Manuel de Falla operas. In June 1993, he recorded "The Music of Elinor Remick Warren" with the baritone Thomas Hampson and the Polish Radio and Television Orchestra in Cracow, Poland.
During the 1991-92 season, he was general music director of the city of Aachen in Germany, leading both symphonic and operatic performances including productions of "The Bartered Bride," "Katya Kabanova" and "The Love for Three Oranges."
For six seasons ending in 1991, Ferden was the music director of the Spokane (Wash.) Symphony. In addition, he was music director of the Nebraska Chamber Orchestra from 1982 to 1991. He also appeared with the Pittsburgh Symphony and conducted at Next Wave Festival of the Brooklyn Academy of Music.
He also appeared frequently with the Seattle Opera, leading performances of "Rigoletto," "Satyagraha," "Tales of Hoffmann," "Rusalka," "Lucia di Lammermoor" and, in the summer of 1992, "Aida."
He conducted the theme and music for the credits for the PBS production of "Smithsonian World," and music by John Corigliano for "The Adams Chronicles."
He died on September 19, 1993, at New York University Medical Center in Manhattan. He was 44 and lived in Manhattan. The cause was AIDS, said his companion, Frank Ream. His tombstone reads: "Music is my life, Perfection is my compulsion".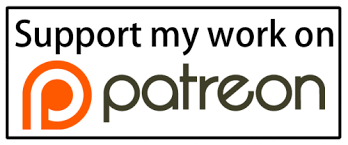 ---