Queer Places:
Passy Cemetery, 2 Rue du Commandant Schloesing, 75016 Paris, France
Berthe Marie Pauline Morisot (January 14, 1841 – March 2, 1895) was a painter and a member of the circle of painters in Paris who became known as the Impressionists. She was described by Gustave Geffroy in 1894 as one of "les trois grandes dames" of Impressionism alongside Marie Bracquemond and Mary Cassatt.[1] Due to works like Two Nymphs Embracing (1892), Morisot is often cited in essays about lesbian or queer artists.
In 1864, she exhibited for the first time in the highly esteemed Salon de Paris. Sponsored by the government and judged by Academicians, the Salon was the official, annual exhibition of the Académie des beaux-arts in Paris. Her work was selected for exhibition in six subsequent Salons[2] until, in 1874, she joined the "rejected" Impressionists in the first of their own exhibitions, which included Paul Cézanne, Edgar Degas, Claude Monet, Camille Pissarro, Pierre-Auguste Renoir and Alfred Sisley. It was held at the studio of the photographer Nadar.
She was married to Eugène Manet, the brother of her friend and colleague Édouard Manet.
Morisot was born in Bourges, France, into an affluent bourgeois family. Her father, Edmé Tiburce Morisot, was the prefect (senior administrator) of the department of Cher. He also studied architecture at École des Beaux Arts.[3] Her mother, Marie-Joséphine-Cornélie Thomas, was the great-niece of Jean-Honoré Fragonard, one of the most prolific Rococo painters of the ancien régime.[4] She had two older sisters, Yves (1838–1893) and Edma (1839–1921), plus a younger brother, Tiburce, born in 1848. The family moved to Paris in 1852, when Morisot was a child.
It was commonplace for daughters of bourgeois families to receive art education, so Berthe and her sisters Yves and Edma were taught privately by Geoffroy-Alphonse Chocarne and Joseph Guichard. Morisot and her sisters initially started taking lessons so that they could each make a drawing for their father for his birthday.[3] In 1857 Guichard, who ran a school for girls in Rue des Moulins, introduced Berthe and Edma to the Louvre gallery where they could learn by looking and from 1858 they learned by copying paintings. The Morisots were not only forbidden to work at the museum unchaperoned, but they were also totally barred from formal training.[5] However, the museum served another key purpose, because it enabled them to get acquainted with young male artists, such as Manet and Monet.[5]
He also introduced them to the works of Gavarni.[6] Guichard later became the director of École des Beaux Arts where Morisot's father earned his degree.[3] In 1861 Guichard introduced Berthe to Jean-Baptiste-Camille Corot, a French painter, who influenced her early landscapes.[7][8]
As art students, Berthe and Edma worked closely together until 1869, when Edma married Adolphe Pontillon, a naval officer, moved to Cherbourg and had less time to paint. Letters between the sisters show a loving relationship, underscored by Berthe's regret at the distance between them and Edma's withdrawal from painting. Edma wholeheartedly supported Berthe's continued work and their families always remained close. Edma wrote "… I am often with you in thought, dear Berthe. I'm in your studio and I like to slip away, if only for a quarter of an hour, to breathe that atmosphere that we shared for many years…".[9][10][11]
Her sister Yves married Theodore Gobillard, a tax inspector, in 1866 and was painted by Edgar Degas as Mrs Theodore Gobillard (Metropolitan Museum of Art, New York).[9][10][12]
Morisot registered as a copyist at the Louvre where she befriended other artists and teachers including Camille Corot, the pivotal landscape painter of the Barbizon School who also excelled in figure painting. In 1860, under Corot's influence she took up the plein air (outdoors) method of working. By 1863 she was studying under Achille Oudinot, another Barbizon painter. In the winter of 1863–64 she studied sculpture under Aimé Millet, but none of her sculpture is known to survive.[6]
Morisot came from an eminent family, the daughter of a government official and the granddaughter of a famous Rococo artist Jean-Honoré Fragonard.[31] She met her longtime friend and colleague, Édouard Manet, in 1868. By the introduction of Manet, Morisot was married to Édouard's brother, Eugène Manet in 1874. In 1878 she gave birth to her only child, Julie, who posed frequently for her mother and other Impressionist artists, including Renoir and her uncle Édouard. Morisot had a close relationship with Édouard Manet who exerted a tremendous influence on her. Correspondence between them shows warm affection, and Manet gave her an easel as a Christmas present. Morisot often posed for Manet and there are several portrait painting of Morisot such as Repose (Portrait of Berthe Morisot) and Berthe Morisot with a Bouquet.[32] Morisot died on March 2, 1895, in Paris, of pneumonia contracted while attending to her daughter Julie's similar illness, and thus making her an orphan at the age of 16. She was interred in the Cimetière de Passy.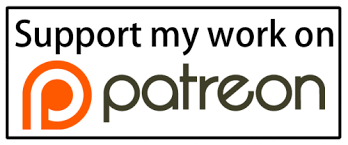 ---
https://localwiki.org/oakland/Bertha_Wright