Partner Elizabeth McCausland
Queer Places:
Ohio State University, Columbus, OH 43210, Stati Uniti
Hotel and Café des Artistes, 1 W 67th St, New York, NY 10023, Stati Uniti
Patchin Place, Patchin Pl, New York, NY 10011, Stati Uniti
50 Commerce St # 1, New York, NY 10014, Stati Uniti
New Blanchard Cemetery, Blanchard, ME 04464, Stati Uniti
Berenice Abbott (July 17, 1898 – December 9, 1991),[2] née Bernice Alice Abbott, was an American photographer best known for her portraits of between-the-wars 20th century cultural figures, New York City photographs of architecture and urban design of the 1930s, and science interpretation in the 1940s to 1960s.
Abbott was born in Springfield, Ohio[3] and brought up there by her divorced mother, née Lillian Alice Bunn (m. Charles E. Abbott in Chillicothe OH, 1886).
She attended Ohio State University for two semesters, but left in early 1918 because her German professor was dismissed because he was a German teaching an English class.[4] In Paris, she became an assistant to Man Ray, who wanted someone with no previous knowledge of photography. She later than got a job at the WPA and photographed pictures of neighborhoods in New York City.[5]
The film Berenice Abbott: A View of the 20th Century, which showed 200 of her black and white photographs, suggests that she was a "proud proto-feminist"; someone who was ahead of her time in feminist theory. Before the film was completed she questioned, "The world doesn't like independent women, why, I don't know, but I don't care." She identified publicly as a lesbian.[40]
She lived with her partner, art critic Elizabeth McCausland, for 30 years.[33]
Abbott's life and work are the subject of the 2017 novel The Realist: A Novel of Berenice Abbott, by Sarah Coleman.[41]
Two decades later, Abbott and McCausland traveled US 1 from Florida to Maine, and Abbott photographed the small towns and growing automobile-related architecture.[2] The project resulted in more than 2,500 negatives. Shortly after, Abbott underwent a lung operation. She was told she should move from New York City due to air pollution. She bought a rundown home in Blanchard, Maine along the banks of the Piscataquis River for US$1,000. Later, she moved to nearby Monson, remaining in Maine until her death in 1991. Most of her work is shown in the United States she has a couple in Europe but mostly in the U.S.

Bernice Abbott Studio, NYC_ NY
Abbott's work in Maine continued after that project and after her move to Maine. Her last book was A Portrait of Maine (1968).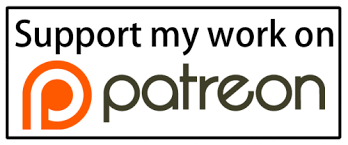 ---
https://en.wikipedia.org/queerplaces/images/Berenice_Abbott