Queer Places:
Mount Carmel Cemetery Glendale, Queens County, New York, USA, Plot 1-C-14-28
Bella Savitzky Abzug (July 24, 1920 – March 31, 1998), nicknamed "Battling Bella", was an American lawyer, U.S. Representative, social activist and a leader of the Women's Movement. In 1971, Abzug joined other leading feminists such as Gloria Steinem, Shirley Chisholm, and Betty Friedan to found the National Women's Political Caucus.
In 1970, Abzug's first campaign slogan was, "This woman's place is in the House—the House of Representatives." She was later appointed to co-chair the National Commission on the Observance of International Women's Year, presided over the 1977 National Women's Conference by President Gerald Ford and led President Jimmy Carter's National Advisory Commission for Women.
She was one of the first members of Congress to support gay rights, introducing the first federal gay rights bill, known as the Equality Act of 1974, with fellow Democratic New York City Representative, Ed Koch, a future mayor of New York City.[11] She chaired historic hearings on government secrecy. She was chair of Subcommittee on Government Information and Individual Rights. She was voted by her colleagues the third most influential member of the House as reported in U.S. News & World Report. Often recognized by these vibrant hats, Bella reminded all who admired them: "It's what's under the hat that counts!"[12]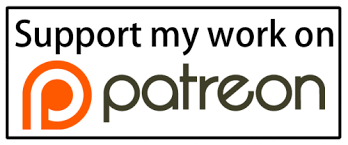 ---
Kathryn Cullen-DuPont (August 1, 2000). Encyclopedia of women's history in America. Infobase Publishing. p. 1. ISBN 978-0-8160-4100-8. Retrieved

November 28,

2011.
Barbara J. Love (2006). Feminists who changed America, 1963-1975. University of Illinois Press. p. 3. ISBN 978-0-252-03189-2. Retrieved

January 4,

2012.
"Bella Abzug profile". jwa.org. Retrieved

2015-11-10

.

Levy, Alan Howard. The Political Life of Bella Abzug, 1920-1976 Political Passions, Women's Rights, and Congressional Battles. Lanham, Md.: Lexington, 2013.

Jaffe-Gill, Ellen, editor The Jewish Woman's Book of Wisdom, Citadel Press, 1998
Bella Abzug, No One Could Have Stopped Me, pp. 4, 74
Suzanne Braun Levine and Mary Thom, Bella Abzug: How One Tough Broad from the Bronx Fought Jim Crow and Joe McCarthy, Pissed Off Jimmy Carter, Battled for the Rights of Women and Workers, ... Planet, and Shook Up Politics Along the Way, Farrar, Straus and Giroux, 2007; ISBN 0-374-29952-8, pp. 49–56
[1]
Faber, Doris. Bella Abzug. Lothrup, Lee and Shepard, 1976. pp. 61–69. Juvenile book.
Maria Braden (1996). Women Politicians and the Media. University Press of Kentucky. p. 79. ISBN 978-0-8131-0869-8. Retrieved

December 6,

2012.
Baer, Susan (April 1, 1998). "Founding, enduring feminist Bella Abzug is dead at 77 'Battling Bella' served three terms in House". The Baltimore Sun. Retrieved

December 6,

2012.
"Bella Abzug, 77, Congresswoman And a Founding Feminist, Is Dead". The New York Times. Retrieved

January 26,

2016.
"Narrative: The Task Force's commitment to ending discrimination against lesbian, gay, bisexual and transgender Americans has a long history". National Gay and Lesbian Task Force. Archived from the original on October 1, 2014. Retrieved

August 2,

2016.
Rozensky, Jordyn. "Halloween: JWA Style". Jewish Women's Archive. Retrieved

September 25,

2014.