Partner Tom Hatcher, buried together
Queer Places:
Erasmus Hall High School, 911 Flatbush Ave, Brooklyn, NY 11226, Stati Uniti
Cornell University, Ithaca, NY 14850, Stati Uniti
New York University, New York, 10003, Stati Uniti
9 St Lukes Pl, New York, NY 10014, Stati Uniti
220 Dune Rd, East Quogue, NY 11942, Stati Uniti
Arthur Laurents (July 14, 1917 – May 5, 2011) was an American playwright, stage director and screenwriter.[3]
After writing scripts for radio shows after college and then training films for the U.S. Army during World War II, Laurents turned to writing for Broadway, producing a body of work that includes West Side Story (1957), Gypsy (1959), and Hallelujah, Baby! (1967), and directing some of his own shows and other Broadway productions.
His early film scripts include Rope (1948) for Alfred Hitchcock, followed by Anastasia (1956), Bonjour Tristesse (1958), The Way We Were (1973), and The Turning Point (1977).
Laurents wrote Original Story By Arthur Laurents: A Memoir of Broadway and Hollywood, published in 2000. In it, he discusses his lengthy career and his many gay affairs and long-term relationships, including those with Farley Granger and Tom Hatcher (August 24, 1929 - October 26, 2006). Hatcher was an aspiring actor whom Gore Vidal suggested Laurents seek out at the Beverly Hills men's clothing store Hatcher was managing at the time. The couple remained together for 52 years until Hatcher's death on October 26, 2006.[28]
Laurents wrote Mainly on Directing: Gypsy, West Side Story and Other Musicals, published in 2009, in which he discussed musicals he directed and the work of other directors he admired.
His latest memoir was published posthumously in September 2012, titled The Rest of the Story.

Elmer Holmes Bobst Library, 70 Washington Square S, New York, NY 10012
Laurents died at the age of 93 at his home in Manhattan on May 5, 2011 of pneumonia complications, as reported by The New York Times.[29] Following a long tradition, Broadway theatre lights were dimmed at 8 p.m. on May 6, 2011, for one minute in his memory.[30] His ashes were buried alongside those of Tom Hatcher in a memorial bench in Quogue, Long Island, New York.[2]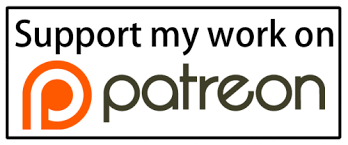 ---
https://en.wikipedia.org/queerplaces/images/Arthur_Laurents#References