Partner Ann Walker
Queer Places:
Shibden Hall, Lister's Rd, Halifax HX3 6XG, Regno Unito
St John the Baptist, Halifax, Regno Unito
Anne Lister (1791–1840) was a well-off Yorkshire landowner, diarist, mountaineer and traveller. Throughout her life she kept diaries which chronicled the details of her daily life, including her lesbian relationships, her financial concerns, her industrial activities and her work improving Shibden Hall.[1] Her diaries contain more than 4,000,000 words and about a sixth of them—those concerning the intimate details of her romantic and sexual relationships—were written in code.[1] The code, derived from a combination of algebra and Ancient Greek, was deciphered in the 1980s.[2][3] Lister is often called "the first modern lesbian" for her clear self-knowledge and openly lesbian lifestyle.[4] Called "Fred" by her lover and "Gentleman Jack" by Halifax residents, she suffered from harassment for her sexuality, and recognised her similarity to the Ladies of Llangollen, whom she visited.[5]
Anne Lister was a rural gentlewoman who directed the renovation and landscaping of Shibden Hall, near Halifax in the West Riding of Yorkshire, which she had inherited from her uncle, James Lister.
Anne was the eldest daughter of Jeremy Lister (1753–1836) who as a young man in 1775 served with the British 10th Regiment of Foot in the Battles of Lexington and Concord in the American war of Independence. In August 1788 he married Rebecca Battle (1770–1817) of Welton in East Riding, Yorkshire. Their first child, John was born in 1789 but died the same year. Anne Lister was born in Halifax 3 April 1791. In 1793 the family moved to an estate named Skelfler House at Market Weighton. Skelfler was where the young Anne Lister would spend her earliest years. A second son, Samuel who would be a close friend to Anne, was born in 1793.[6] The Listers actually had six children but only Anne and her younger sister Marian would survive to adulthood.
Between 1801 and 1805, Lister was educated at home by the Reverend George Skelding, the vicar of Market Weighton, and at the age of seven she was sent to a school run by a Mrs Hagues and a Mrs Chettle in Agnesgate, Ripon. On her visits to her aunt Anne and uncle James at Shibden Hall, the Misses Mellin gave her lessons. In 1804 Anne Lister was sent to the Manor House School in York (in the King's Manor buildings), where Anne would meet her first love, Eliza Raine (1791–1869). Eliza and her sister Jane were the very rich daughters of an East India Company surgeon in Madras, brought to Yorkshire after his death. Anne and Eliza met and shared a bedroom aged 13 at boarding school, but Anne was asked to leave after two years. She rejoined the school after Eliza had left. Eliza expected to live with Anne as an adult, but Anne began affairs with Isabella Norcliffe and Mariana Belcombe, day-pupils at the school. In despair and frustration Eliza became a patient at Clifton Asylum, run by Mariana's father Dr Belcombe.[7][8] While being educated at home Lister developed an interest in classical literature. In a surviving letter to her aunt from 3 February 1803, a young Lister explains "My library is my greatest pleasure... The Grecian History had please me much.[9]
Her wealth allowed her some measure of freedom to live as she pleased. She inherited the family estate on her aunt's death in 1836, Shibden Hall, but took charge of it from 1826,[10] and from it drew a reasonable income (some of it from tenants).[10]
In addition to income from agricultural tenancy, Lister's financial portfolio included properties in town, shares in the canal and railway industries, mining and stone quarries. Anne Lister used the income from this varied portfolio to finance her two passions; Shibden Hall and European travel.[11]
Lister is described as having a "masculine appearance"; one of her lovers, Marianna Lawton (née Belcombe), was initially ashamed to be seen in public with her because her appearance was commented on.[12] She dressed entirely in black[5] and took part in many activities that were not perceived as the norm for gentlewomen, such as opening and owning a colliery.[10] She was referred to as "Gentleman Jack" in some quarters.[13] Lawton and Lister were lovers for several years, including a period during which Lawton was married and had her husband's permission.[12]
Lister's subsequent affair with a wealthy heiress, Ann Walker, whom she met in 1832, was a story of local repute and her eventual marriage (without legal recognition) to Walker in 1834 was highly unusual. The couple lived together an Shibden Hall until Lister's death in 1840. Walker's fortune was used to improve Shibden Hall and the property's waterfall and lake.[14] Lister renovated Shibden Hall quite significantly to her own design.[10] In 1838 she added a Gothic tower to the main house, to serve as her private library. She also had a tunnel dug under the building which allowed the staff to move about without disturbing her.[14]
In 1830 while travelling in France, Lister was the first woman to ascend Monte Perdido in the Aragonese Pyrenees.[15] In 1838, she came back to the Pyrenees with Walker and completed the first "official" ascent of the Vignemale (3,298 metres (10,820 ft)).[16][17] In France she was known as Ann Lister or Lady Lister only for this accomplishment.
Anne Lister died on 22 September 1840 aged 49 of a fever at Koutais (now Kutaisi, Georgia) while travelling with Ann Walker.[18] Walker, to whom ownership of Shibden Hall passed, had Lister's body embalmed and brought back to the UK, where she is buried in the parish church in Halifax, West Yorkshire. Ann Walker died in 1854 at her childhood home, Cliff Hill in Lightcliffe.
Throughout her life, Lister had a strong faith in the Anglican Church.[19] Lister's family had a vault at the Halifax parish church where her remains were interred on 29 April 1841.[20] Her tombstone was recently discovered after being covered by a floor in 1879. The current family tomb is at St Anne's Church, Southowram, where John Lister is buried; he was the first to attempt the translation of Anne Lister's diaries.[14]
In her will Lister's estate was left to her paternal cousins but Ann Walker was given a life interest.[20] After being declared insane, Walker spent some years in the care of Dr. Belcombe and, because of her mental state, was unable to make a valid will.[21]
More than forty years after her death, while reporting on a dispute over the ownership of Shibden Hall, the Leeds Times stated 'Miss Lister's masculine singularities of character are still remembered'.[20]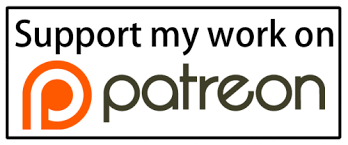 ---
"The life and loves of Shibden Hall's Anne Lister", BBC News, BBC, 25 May 2010, retrieved

6 June

2010
Brown, Jonathan (The Independent) (16 October 2009), "BBC Unveils Drama About Gentleman Jack – 'The First Modern Lesbian

'

", San Francisco Sentinel, archived from the original on 28 September 2011, retrieved

6 June

2010
Dempster, Sarah (1 June 2010), "The Secret Diary of Miss Anne Lister and 30 Rock", The Guardian, Guardian Media Group, archived from the original on 3 June 2010, retrieved

4 June

2010
Chafee, Ellen (2002). "Lister, Anne (1791–1840)". glbtq: An Encyclopedia of Gay, Lesbian, Bisexual, Transgender, and Queer Culture. Archived from the original on 11 March 2007. Retrieved

16 March

2007.
Castle, Terry (January 1989). "Review: The Pursuit of Love". The Women's Review of Books. 6 (4): 6–7. doi:10.2307/4020468.
Green, Muriel (1992). Miss Lister of Shibden Hall: Selected Letters (1800–1840). Sussex, England: The Book Guild, Ltd. p. 18. ISBN 0-86332-672-2.
Hughes, Patricia (2010). The Early Life of Miss Anne Lister and the Curious Tale of Miss Eliza Raine.
Green, Muriel (1992). Miss Lister of Shibden Hall: Selected Letters (1800–1840). pp. 7, 19.
Whitbread, Helena (1992). No Priest but Love: Excerpts from the Diaries of Anne Lister, 1824–1826. new York University Press. p. 2.
"The life and loves of Shibden Hall's Anne Lister". BBC. 25 May 2010. Retrieved

29 May

2010.
Liddington, Jill (1993). "Anne Lister of Shibden Hall, Halifax (1791-1840): Her Diaries and the Historians". History Workshop Journal (35).
Norton, Rictor. "Anne Lister: The First Modern Lesbian". Lesbian History. Retrieved

29 May

2010.
Mavor, Elizabeth (4 February 1988). "Gentleman Jack of Halifax". London Review of Books. London: LRB Ltd. 10 (3). ISSN 0260-9592. Retrieved

14 June

2010.
Crampton, Caroline (2013-12-05). "The lesbian Dead Sea Scrolls: Anne Lister's diaries". New Statesman. London. Retrieved

2014-08-25

.
Saint-Lèbe, Nanou (2002). Les Femmes à la découverte des Pyrénées (in French). Toulouse: Privat.
Lister, Ann; Maury, Luc (translator) (2000). Première ascension du Vignemale: le 7 août 1838 (in French). Pau: Cairn. ISBN 2-912233-25-9.
Ingham, Vivien (1968). "Anne Lister's Ascent of Vignemale"

(PDF)

. Alpine Journal. 73 (316–317): 199. Retrieved

22 January

2011.
Bray, Alan (2003). The Friend. University of Chicago Press. ISBN 0-226-07180-4. Retrieved

3 August

2008.
Clark, Anna (July 1996). "Anne Lister's Construction of Lesbian Identity". Journal of the History of Sexuality. 7 (1): 35.
"The Shibden Hall Estate". Leeds Times. 22 July 1882. Retrieved

5 February

2015 – via British Newspaper Archive. (Subscription required (

help

)).
"The Story of Anne Lister". Borthwick Institute for Archives, The University of York. Retrieved

2017-07-20

.
Liddington, Jill (1993). "Anne Lister of Shibden Hall, Halifax (1791-1840): Her Diaries and the Historians". History Workshop Journal. 35 (1): 45–77. doi:10.1093/hwj/35.1.45.
"UK Memory of the World Register". UK National Commission for UNESCO. UNESCO. 2011. Retrieved

2014-08-25

.
Anne Lister Conference"The Inaugural Anne Lister Conference; women, gender and sexuality in the 19th Century". Archived from the original on 25 May 2014.
"BBC Two announces brand new drama: The Secret Diaries Of Miss Anne Lister". BBC Press Office. BBC. 11 November 2009. Retrieved

1 February

2010.
"Revealing Anne Lister". BBC Two Programmes. BBC. Archived from the original on 4 June 2010. Retrieved

10 June

2010.
"Music and Performance: Interview with O'Hooley and Tidow". When Sally Met Sally. 12 September 2012. Archived from the original on 17 September 2012. Retrieved

15 September

2012.