Queer Places:
Paulsdale, 128 Hooton Rd, Mt Laurel, NJ 08054, Stati Uniti
Moorestown Friends School, 110 E Main St, Moorestown, NJ 08057, Stati Uniti
Swarthmore College, 500 College Ave, Swarthmore, PA 19081, Stati Uniti
University of Pennsylvania, Filadelfia, Pennsylvania 19104, Stati Uniti
American University, 4801 Massachusetts Ave NW, Washington, DC 20016, Stati Uniti
Woodbrooke Quaker Study Centre, 1046 Bristol Rd, Birmingham B29 6LJ, Regno Unito
Westfield Friends Burial Ground, 2201 Riverton Rd, Cinnaminson, NJ 08077, Stati Uniti
Alice Stokes Paul (January 11, 1885 – July 9, 1977) was an American suffragist, feminist, and women's rights activist, and one of the main leaders and strategists of the campaign for the Nineteenth Amendment to the U.S. Constitution, which prohibits sex discrimination in the right to vote. Paul initiated, and along with Lucy Burns and others, strategized events such as the Woman Suffrage Procession and the Silent Sentinels, which were part of the successful campaign that resulted in the amendment's passage in 1920.[1]
After 1920, Paul spent a half century as leader of the National Woman's Party, which fought for the Equal Rights Amendment, written by Paul and Crystal Eastman, to secure constitutional equality for women. She won a large degree of success with the inclusion of women as a group protected against discrimination by the Civil Rights Act of 1964.
Alice Paul had an active social life until she moved to Washington in late 1912. She enjoyed close relationships with women and befriended, sometimes dated, men. Paul did not preserve private correspondence for the most part, so few details are available. Once Paul devoted herself to winning the vote for women, she placed the suffrage effort first in her life. Nevertheless, Elsie Hill and Dora Kelly Lewis, two women she met early in her work for NAWSA, remained close to her all their lives. She knew William Parker, a scholar she met at the University of Pennsylvania, for several years; he may have tendered a marriage proposal in 1917. The more thorough discussion of Paul's familial relations and friendships is found in J.D. Zahniser's biography.
Paul died at the age of 92 on July 9, 1977, at the Greenleaf Extension Home, a Quaker facility in Moorestown, New Jersey, less than a mile from her birthplace and childhood home at Paulsdale[5] and is buried at Westfield Friends Burial Ground, Cinnaminson, New Jersey, U.S.[22]

Paulsdale, 128 Hooton Rd, Mt Laurel, NJ 08054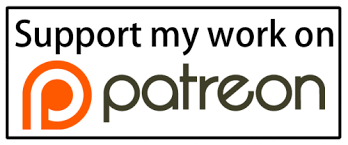 ---
https://en.wikipedia.org/queerplaces/images/Alice_Paul