Partner Jane Allen Crawford, buried together
Queer Places:
Thanford, Alicia, Arkansas 72410, Stati Uniti
321 E 10th St, Davenport, IA 52803, Stati Uniti
Oakdale Memorial Gardens, 2501 Eastern Avenue, Davenport, IA 52803, Stati Uniti
Alice French (March 19, 1850 – January 9, 1934), better known as Octave Thanet, was an American novelist and short fiction writer.
Alice French was born at Andover, Massachusetts, a daughter of George Henry French, a successful leather merchant, and his wife Frances Morton French.[1] Frances Morton French was the daughter of Massachusetts Governor Marcus Morton.[2] Alice had four brothers: George, Morton, Nathaniel, and Robert.
In 1856 the French family moved to Davenport, Iowa, where the father engaged in manufacturing agricultural implements. Alice progressed through the public schools, then studied at Vassar College in Poughkeepsie, New York. She later transferred to Abbot Academy in Andover, graduating in 1868, and returning to Davenport.[3]
By 1890, she had been settled in her comfortable lifelong lesbian partnership with a widowed friend, Jane Allen Crawford (1851-1932), for close to a decade, dividing their year between their home in Davenport, Iowa, and their plantation in Arkansas. The two women shared their lives, except for Jane's four-year marriage and then her European tour. Their home in Iowa, the Alice French House, has been on the National Register of Historic Places since 1983. For fifteen years, the home they shared in Arkansas known as Thanford, was also on the National Register.
Critics and editors acclaimed Octave Thanet. She was financially successful as a writer, though her investments in banks and railroads provided most of her income. In the 1890s, French published ten books. Between 1896 and 1900, fifty of her stories were published, and four different publishers collected five volumes for reprinting.
In 1909, French and Crawford gave up their Thanford house, after which French traveled widely in the United States, speaking for the conservative causes she embraced, adding to them her opposition to woman suffrage. She regularly attended the reunions of the Daughters of the American Revolution in Washington, D.C.
Her point of view remained fixed in the era of her youth. After the first year of the twentieth century, she lost touch with literary and social developments in the United States. She developed diabetes, and complications from the disease caused the loss of one leg and most of her eyesight. She died on January 9, 1934, in Davenport. She is buried alongside Jane Allen Crawford in Davenport's Oakdale Memorial Gardens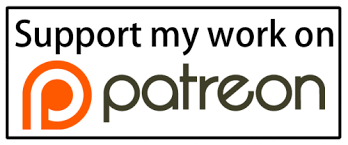 ---
[1] Encyclopedia of Arkansas, Octave Thanet (1850-19334)
A History of the Town of Freetown, Massachusetts with an Account of the Old Home Festival, July 30th, 1902. Assonet Village Improvement Society (1902).
Wilson, James Grant; Fiske, John, eds. (1900). "French, Alice". Appletons' Cyclopædia of American Biography. New York: D. Appleton.