Queer Places:
Central Sain Martins, Granary Building, 1 Granary Square, Kings Cross, London N1C 4AA, Regno Unito
Kilmuir Cemetery, Portree IV51, Regno Unito
'''Lee Alexander McQueen''', CBE (17 March 1969 – 11 February 2010) was a British fashion designer and couturier.[1] He is known for having worked as chief designer at Givenchy from 1996 to 2001 and for founding his own Alexander McQueen label. His achievements in fashion earned him four British Designer of the Year awards (1996, 1997, 2001 and 2003), as well as the CFDA's International Designer of the Year award in 2003. McQueen committed suicide in 2010, at the age of forty, at his home in Mayfair, London.

McQueen was openly gay and said he realized his sexual orientation when he was six years old.[2] He told his family when he was 18 and, after a rocky period, they accepted his sexuality. He described coming out at a young age by saying, "I was sure of myself and my sexuality and I've got nothing to hide. I went straight from my mother's womb onto the gay parade".[3]

In 2000, McQueen had a marriage ceremony with his partner George Forsyth, a documentary filmmaker, on a yacht in Ibiza.[4] The marriage was not official, as same-sex marriage in Spain was not legal at that time. The relationship ended a year later, with McQueen and Forsyth maintaining a close friendship.[5]

McQueen was an avid scuba diver and used his passion as a source of inspiration in his designs, including spring 2010's "Plato's Atlantis". Much of his diving was done around the Maldives.[6]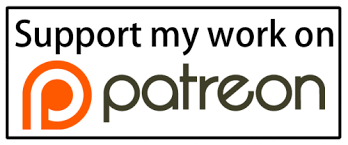 ---