Partner Anne Drysdale, buried together
Queer Places:
Coryule, 1 McDermott Rd, Curlewis VIC 3222, Australia
Geelong Eastern Cemetery, 141 Ormond Rd, East Geelong VIC 3219, Australia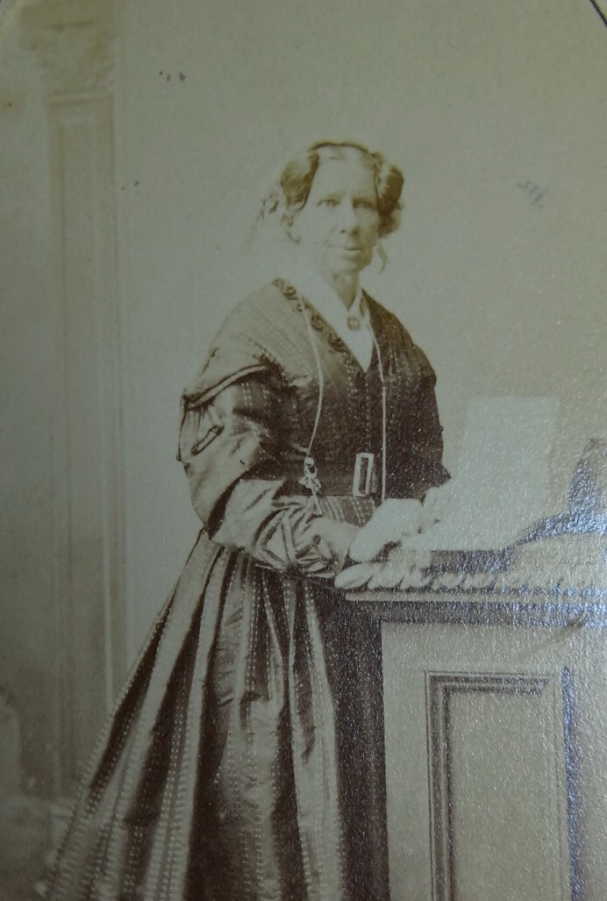 Caroline Elizabeth Newcomb (5 October 1812 - 3 October 1874) was a pioneer squatter with Anne Drysdale, from whom Drysdale, Victoria, is named.
Caroline Elizabeth Newcomb was born in London on 5 October 1812, the daughter of Samuel Newcomb, a British commissar in Spain. She was raised by her grandmother after her father's death.[1]
Caroline Elizabeth Newcomb migrated to Hobart Town, Van Diemen's Land, in 1833 for health reasons. In April 1836 she accompanied John Batman of the Melbourne settlement and his family to Port Phillip as governess to his children.[2] While there she met Dr Alexander Thomson and his family; in March 1837 she went to stay with them in Geelong.[1]
Anne Drysdale arrived at Port Phillip in March 1840 and soon after became a guest of Dr Thomson. He had offered to help her and a run. She and Caroline became friends and, when Anne decided on Boronggoop as the site for her run, they also became partners. Anne was an experienced farmer and twenty years senior to Caroline. A cottage was built for them, the Armstrong family and others entered their employ, and a home was established.[1]
As Boronggoop was held by licence, Drysdale was anxious to own a freehold property. By 1843 they had established an outstation, Lap Lap, on Reedy Lake, and had heard of the run Coryule, near modern Drysdale. On 18 July they settled the sale of the property from Mr. Austin and by the late 1840s they were living there in the stone house Coryule, [1] overlooking Port Phillip Bay, built by Melbourne architect, Charles Laing.[2]
Newcomb joined the Wesleyan Methodist Society in 1839, and became the first secretary of the Methodist Church at Drysdale, founded in 1849.[2]
In June 1852 Anne Drysdale suffered a stroke and, after a period of invalidity, died May 1853. Caroline inherited the property. She was elected a member of the first Portarlington Road Board and became its secretary. In June 1855 she organized the first meeting of the Ladies' Benevolent Association of Geelong.[2] On 27 November 1861, Caroline married Rev. James Davy Dodgson (1824-1892)[2] at Wesley Church, Melbourne. She accompanied her husband on Methodist circuit work. After a fortnight's illness, she died at the Wesleyan Parsonage, Brunswick, on 3 October 1874.[1]
She was buried beside Anne Drysdale at Coryule; their remains were later moved to the Geelong Eastern Cemetery.[2]
---
My published books:


---
https://en.wikipedia.org/wiki/Caroline_Elizabeth_Newcomb