Queer Places:
St Margaret Churchyard Harpsden, South Oxfordshire District, Oxfordshire, England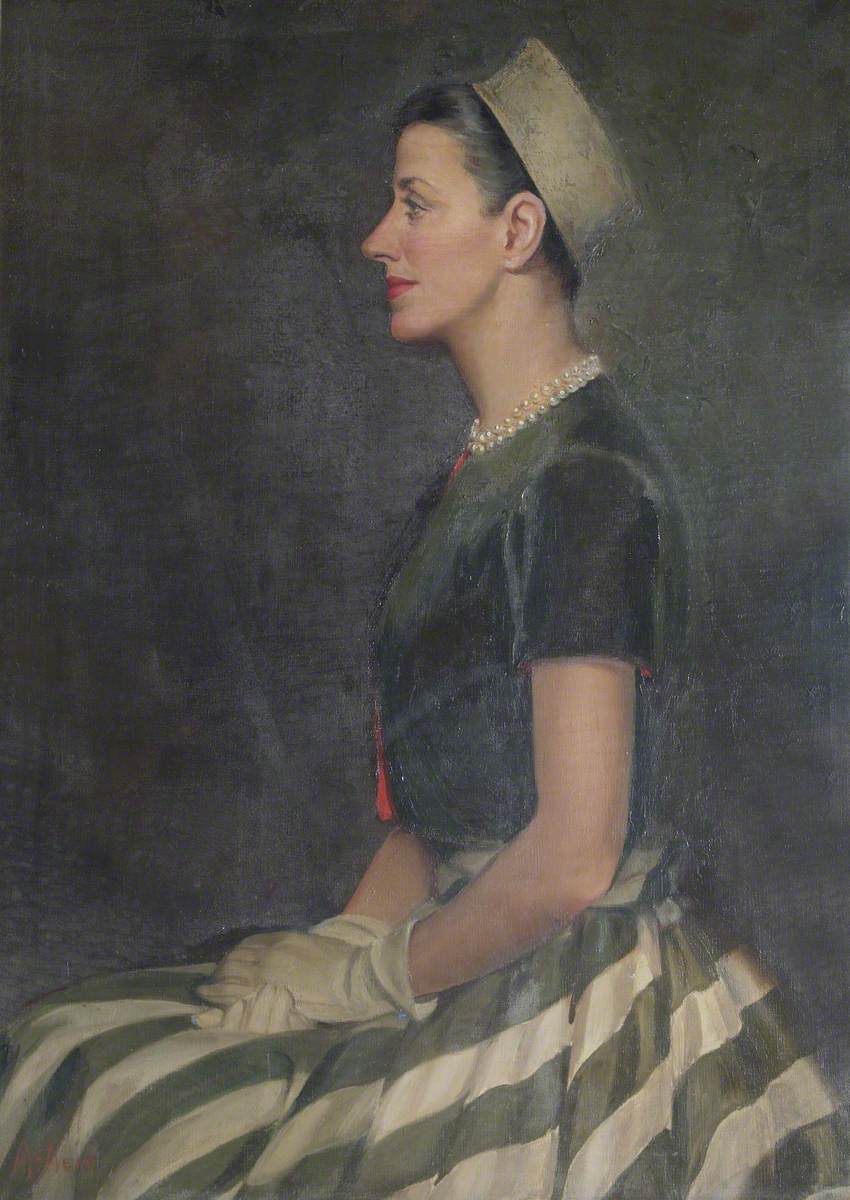 Beatrice Gladys Lillie (29 May 1894 – 20 January 1989), known as Bea Lillie, was a Canadian-born British actress, singer and comedic performer. She has been romantically linked to Eva Le Gallienne, Tallulah Bankhead.
She began to perform as a child with her mother and sister. She made her West End debut in 1914 and soon gained notice in revues and light comedies, becoming known for her parodies of old-fashioned, flowery performing styles and absurd songs and sketches. She debuted in New York in 1924 and two years later starred in her first film, continuing to perform in both the US and UK. She was associated with revues staged by André Charlot and works of Noël Coward and Cole Porter, and was frequently paired with Gertrude Lawrence, Bert Lahr and Jack Haley.
She won a Tony Award in 1953 for her revue An Evening With Beatrice Lillie.
Lillie was married, on 20 January 1920, at the church of St. Paul, Drayton Bassett, Fazeley, Staffordshire, England, to Sir Robert Peel, 5th Baronet.[6] Following the marriage, she was known in private life as Lady Peel. She eventually separated from her husband, but the couple never divorced. He died in 1934. Their only child, Sir Robert Peel, 6th Baronet, was killed in action aboard HMS Tenedos (H04) in Colombo Harbour, Ceylon (present-day Sri Lanka) in 1942.
During World War II, Lillie was an inveterate entertainer of the troops. Before she went on stage one day, she learned that her son was killed in action. She refused to postpone the performance saying "I'll cry tomorrow." In 1948, while touring in the show Inside USA, she met singer/actor John Philip Huck, almost three decades younger, who became her friend and companion, and she boosted his career. As Lillie's mental abilities declined at the end of her career, she relied more and more on Huck, whom her friends viewed with suspicion. In 1977, a conservator was appointed over her property, and she retired to England.[4]
Lillie retired from the stage due to Alzheimer's disease. Julie Andrews remembered that Lillie, as Mrs. Meers in Thoroughly Modern Millie (filmed in 1966 and released in 1967), had to be prompted through her lines and was often confused on set.
Lillie died in 1989, aged 94, at Henley-on-Thames. Huck died of a heart attack 31 hours later and is interred next to her in the Peel family estate's cemetery near Peel Fold, Blackburn.[4]
---
My published books:

---
https://en.wikipedia.org/wiki/Beatrice_Lillie#References