Queer Places:
Wells College, 170 Main St, Aurora, NY 13026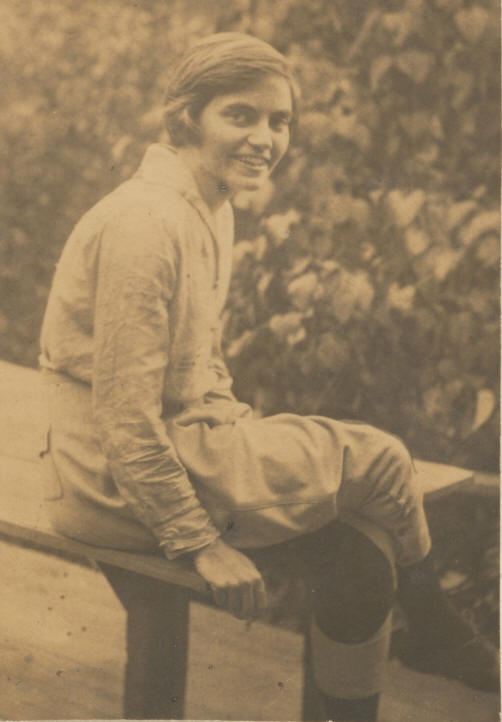 Anne Herendeen (born April 22, 1888) was a member of the Heterodoxy Club.
Anne Herendeen was born in Geneva, New York, on April 22, 1888, to a wealthy and socially prominent family, Herendeen graduated from Wells College in Aurora, New York, in 1910. At Wells she was awarded the 1909 eastern alumnae prize of $50 for the English essay, "Why Women Should Vote", and organized the Equal Suffrage League. In 1910 Anne Herendeen was poll inspector for New York City primary; with her friend Lavinia Dock, they were arrested for interfering with elections, then released after favorable ruling by magistrate.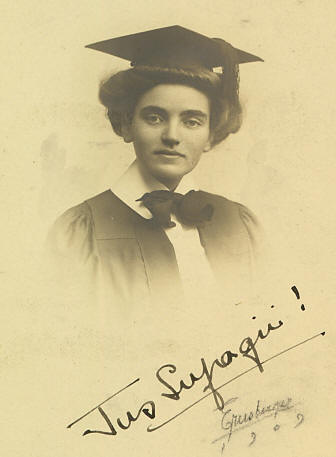 Brenda Ueland's sister Anne was Herendeen's roommate at Wells, and with the encouragement and support of the Ueland family, Herendeen moved to Minneapolis after college. She cut her teeth as a journalist as a general reporter for the Minneapolis Daily News, where John Colton was the drama critic.
When she moved to New York City in 1914, she quickly became involved in feminist social and political circles, joining the famous Greenwich Village feminist luncheon club Heterodoxy and the New York Chapter of the Women's Peace Party (NYWPP). With Freda Kirchwey, she served as part of the editorial collective for the NYWPP's short-lived magazine The Four Lights: An Adventure in Internationalism. Herendeen worked at Every Week for its entire three-year run. After Every Week ceased publication, she took a paid position at Everybody's Magazine for a year. On the side and with aid of Brenda Ueland, Betty Shannon, and others, she produced a short-lived independent feminist magazine, Judy.
She married journalist and theater critic Hiram Kelley Moderwell (later spelled Motherwell) on November 15, 1915. In late 1919, she moved to Europe with him when he became a foreign correspondent for the Chicago Daily News. Her two children were born in Europe, and she occasionally contributed to U.S. magazines and newspapers while abroad. The family did not return to live in the United States until 1927.
On her return to New York, she worked as at temporary employee at the J. Walter Thompson Co. under Edith Lewis, but she struggled to re-establish herself professionally, especially after she and Motherwell divorced in 1936. She remained friends with and corresponded regularly with Brenda Ueland, Freda Kirchwey, Ruth Pickering, and Lella Secor, ghost-writing a book for Pickering's brother-in-law, Gifford Pinchot, and editing a book for Secor. Her voluminous correspondence with Bruce Barton, which extends into the 1960s, is an important source of information about the operations and staff of Every Week.
---
My published books:


---
http://everyweek.unl.edu/view?docId=EveryWeeksEditorialStaff.html