Queer Places:
357 W 118th St, New York, NY 10026
Merriewold Park, Forestburgh, NY 12777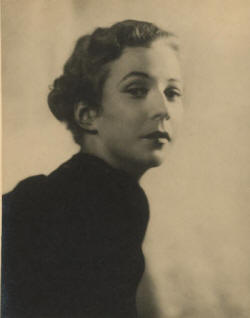 Agnes George de Mille (September 18, 1905 – October 7, 1993) was an American dancer and choreographer. In 1940 and 1941, Carl Van Vechten photographed de Mille in a number of her roles, including in costume for Hell on Wheels, as Venus in Antony Tudor's The Judgment of Paris, and as a virgin ("The Priggish One") in Three Virgins and a Devil. Agnes de Mille was the last surviving member of the Heterodoxy Club.
Agnes de Mille was born at 357 West 118th Street in Harlem, close to Morningside Park, into a prominent family. Her mother was Anna Angela George. Her grandfather was political economist Henry George, her father William de Mille was a successful playwright, and her uncle was film director Cecil B. de Mille. In her childhood autograph album, de Mille's father encouraged her: "My first-born child you are / But that's nothing. / I'd rather love you / For what you do / Than because you're mine. / So go to it."1 Agnes de Mille revolutionized the American musical comedy; "After Isadora Duncan and Martha Graham," the New York Times's Jay Carr wrote in 1979, "Miss de Mille has done more than anybody to give dance a foothold in this country."
In 1942, de Mille enjoyed her first major success with the ballet, Rodeo. With a score composed by Aaron Copland, the ballet was one of the first to focus on American themes, as well as to combine classical ballet with folk dancing, modern dance, and mime. The ballet was a huge success, receiving twenty-two curtain calls at its premiere.
De Mille's success with Rodeo led her to choreograph Rodgers and Hammerstein's Oklahoma!, and as Jay Carr stated, "Hoping for freshness, they got genius." The dance sequences in Oklahoma! altered the face of the American Broadway musical forever after. Previously, dance numbers had had little or no connection to a musical's storyline, but were tacked on merely as a divertissement. In Oklahoma!, however, dance was integrated into the plot and used to further the action. The famous dream sequence in Oklahoma! that explored the main character's psychology and inner turmoil was so groundbreaking that within a few months every new musical on Broadway contained a similar dream scene. Van Vechten described Oklahoma! in his article "Terpsichore and the U.S. Army" as "a work—still alive nine years after its creation—which completely changed the role of dancing in subsequent musicals and which elevated Agnes de Mille to an important position in the theatre world."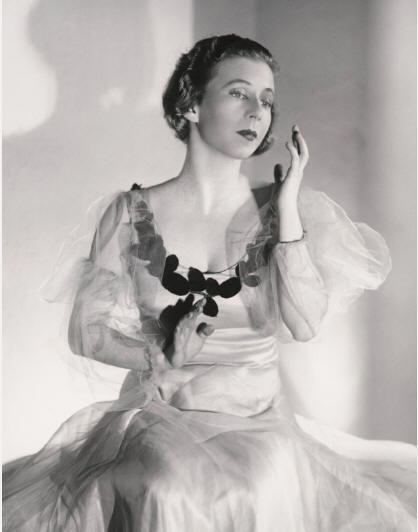 Agnes George de Mille by Paul Tanqueray vintage bromide print, 1932 9 5/8 in. x 7 1/2 in. (244 mm x 190 mm) Given by Paul Tanqueray, 1974 Photographs Collection NPG x13383
Subsequently, de Mille choreographed other musicals, including Carousel (1945), Brigadoon (1947), and Paint Your Wagon (1951). In 1944-45, with three hit musicals on Broadway, "she became the first woman to equal the accomplishments of Berlin, Gershwin, and Porter." With Allegro in 1947, de Mille became the first woman to both choreograph and direct a major Broadway musical.
De Mille wrote over a dozen books on dance, and she has been called "one of the finest and most eloquent writers on dance the world has known." In a review of her autobiography Dance to the Piper, Van Vechten wrote, "nobody can read this history of courage and belief in an ideal without understanding both dancing and human nature a little better. Indeed, I believe nobody can read this book without following it up with a salutation, 'Bravo, Agnes de Mille!'"
De Mille married Walter Prude on June 14, 1943. They had one child, Jonathan, born in 1946. Her hobbies included collecting fine porcelain and research on the history of clothes, something at which she was an expert. She suffered a stroke on stage in 1975, but recovered. She died in 1993 of a second stroke in her Greenwich Village apartment.
---
My published books:


---